Restoring a Historic Home
Hood River Home Remodel
A Dream Come True
The new owners of this old Victorian envisioned a home that could be enjoyed for generations. The road to this vision, however was anything but straightforward. Years of wear, crooked walls, poor remodeling, and lead paint in the siding were just a few of the challenges that stood in our way. We worked with the homeowners to understand their priorities and lifestyle and developed a plan that met their needs and budget.
The thoughtful design and craftsmanship throughout evokes the essence of tradition and heritage they desired in their "new" home.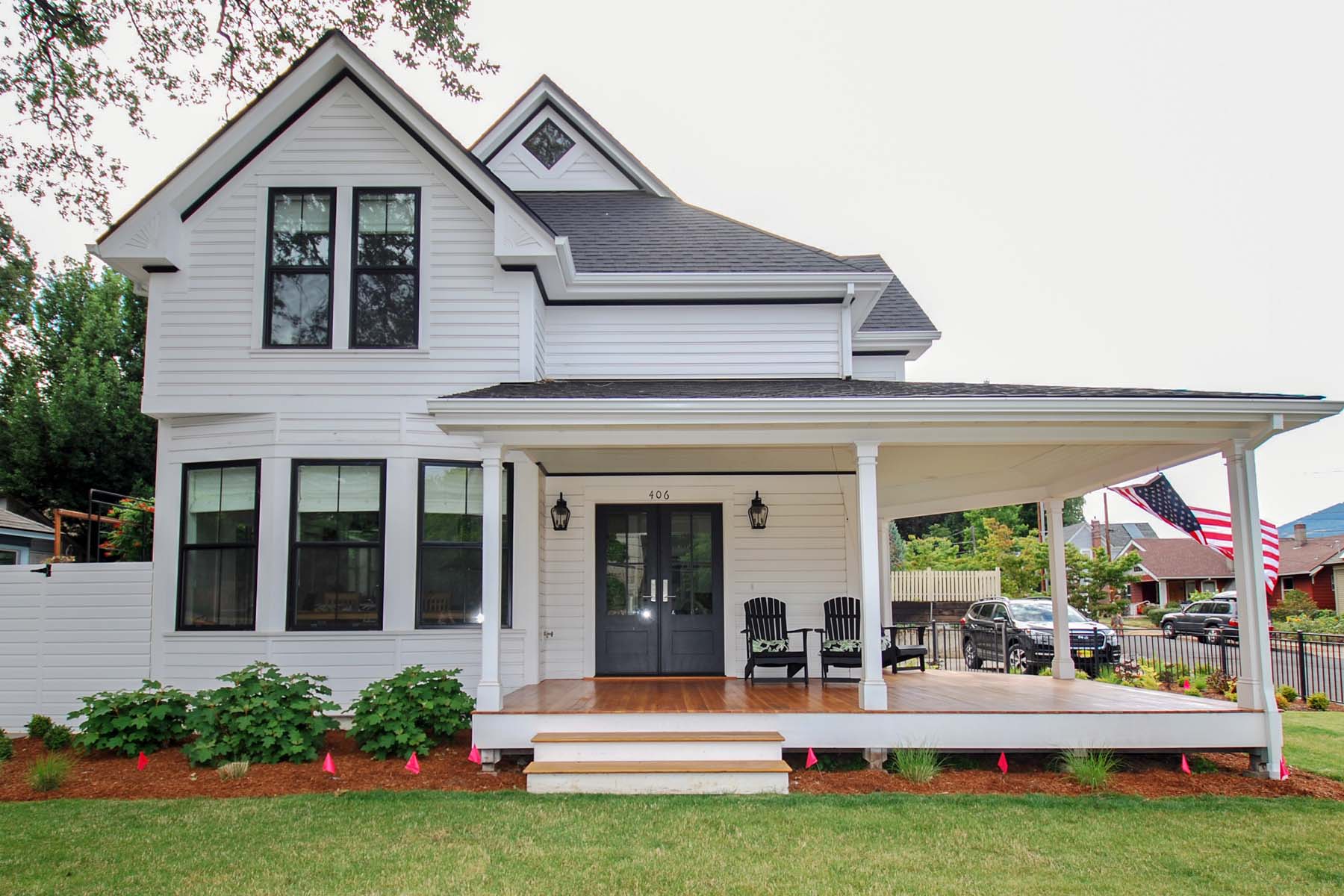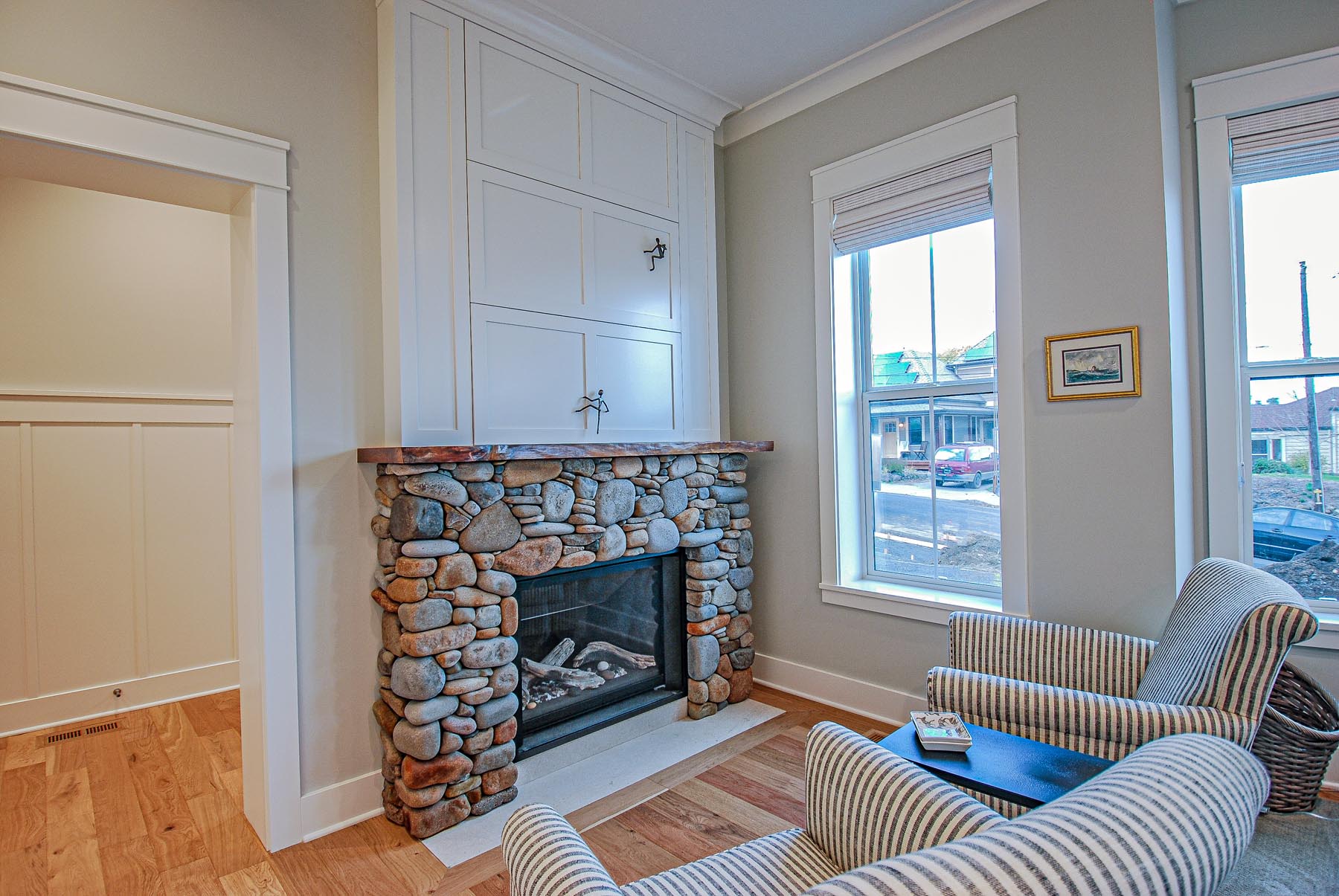 Personalized Details
A stone fireplace made from locally sourced river rocks with a live-edge wood mantel defines the heart of this family home. Custom cabinetry throughout adds concealed storage and even extra seating.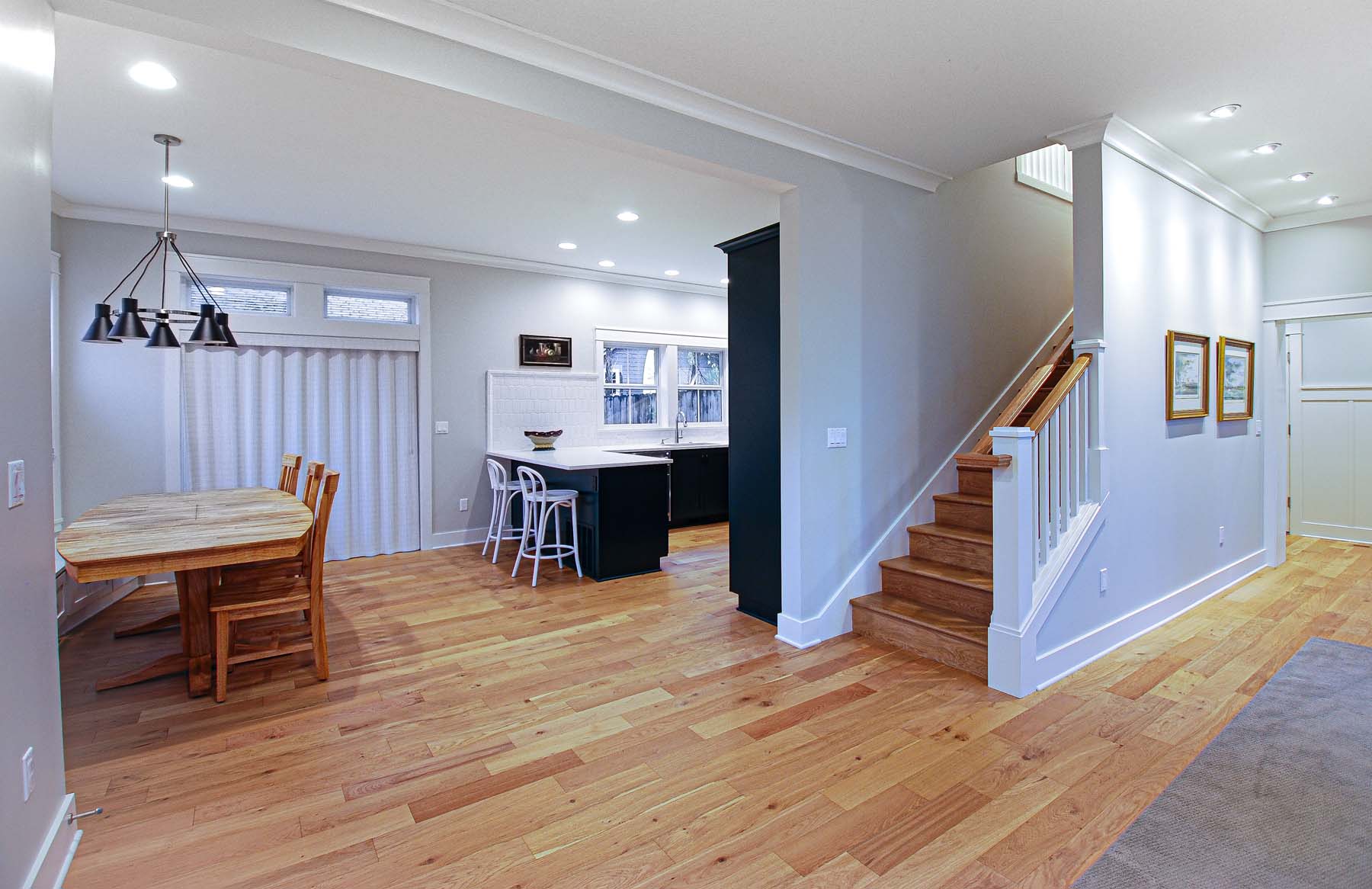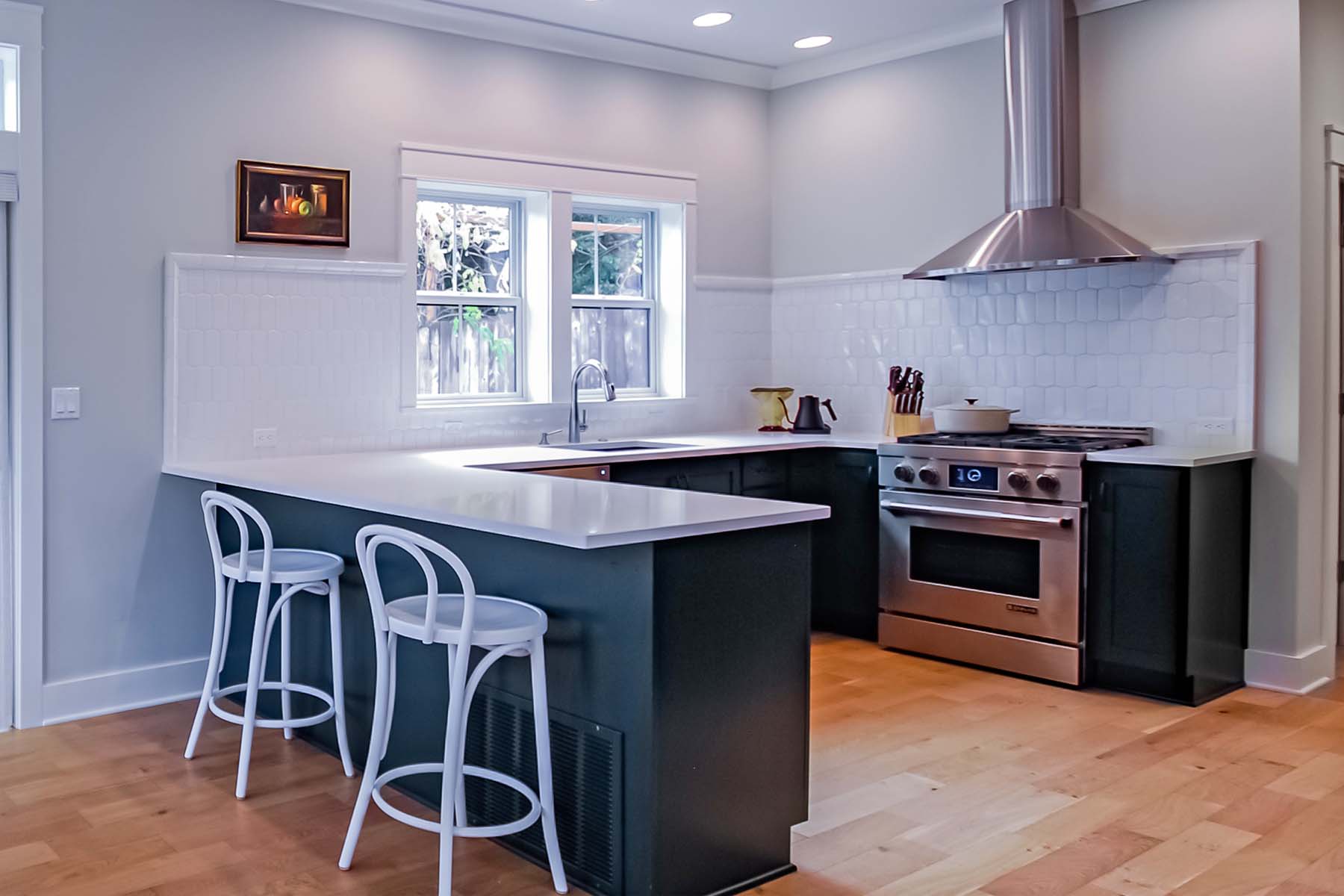 We took this home back to the studs, furred out walls, re-wired, re-plumbed, replaced mechanical systems, and created three functionally distinct living zones.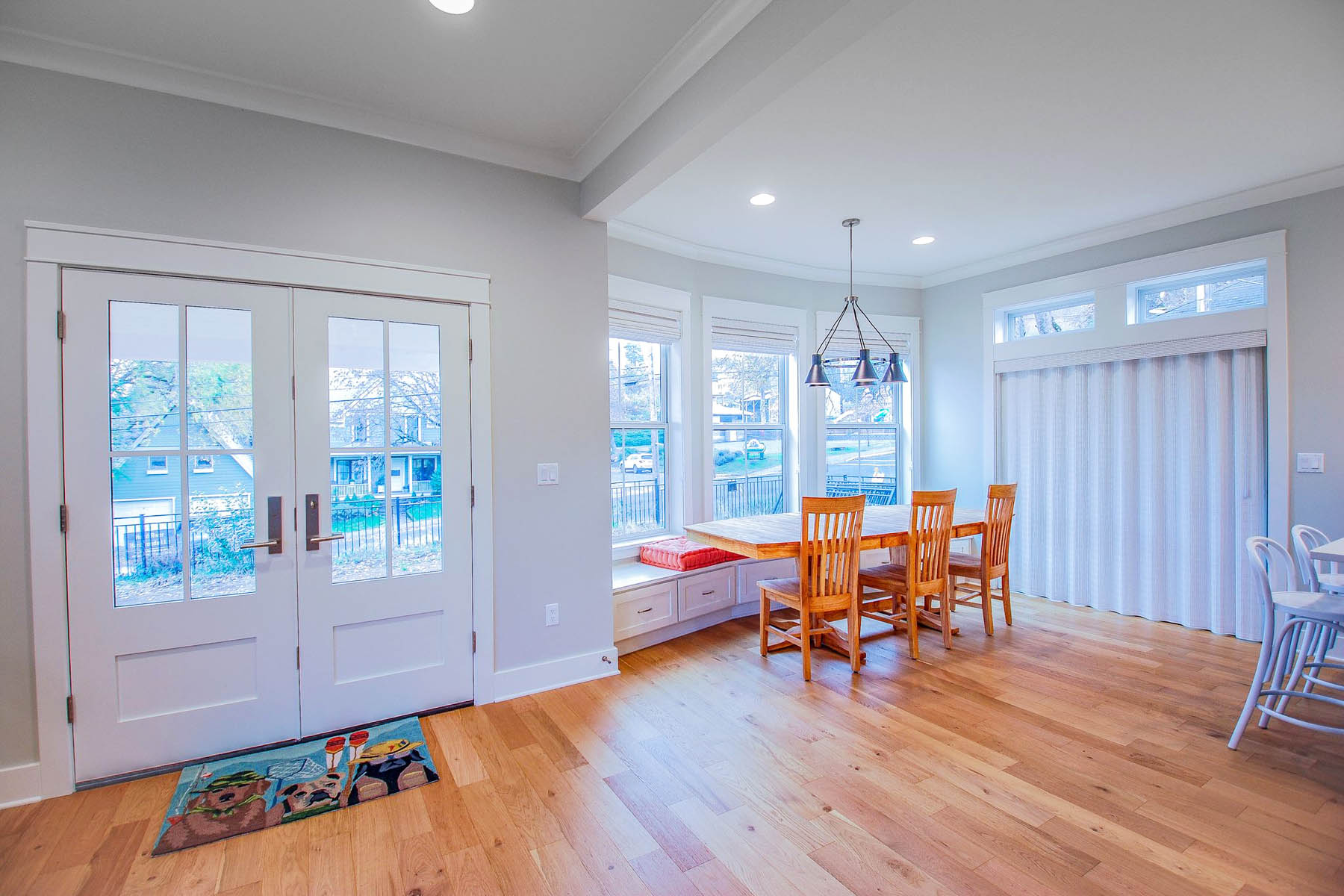 Built for Life
Our clients' new home was re-built with an open concept main level, a second floor with bedrooms and bathrooms for the extended family, and a two story, split-level, master suite with a winding staircase to her private art studio/book nook. Inviting white oak floors, stairs and handrails evoke the feeling of warmth and quality, and white toned walls make a lively backdrop for an playful ensemble of artistic belongings.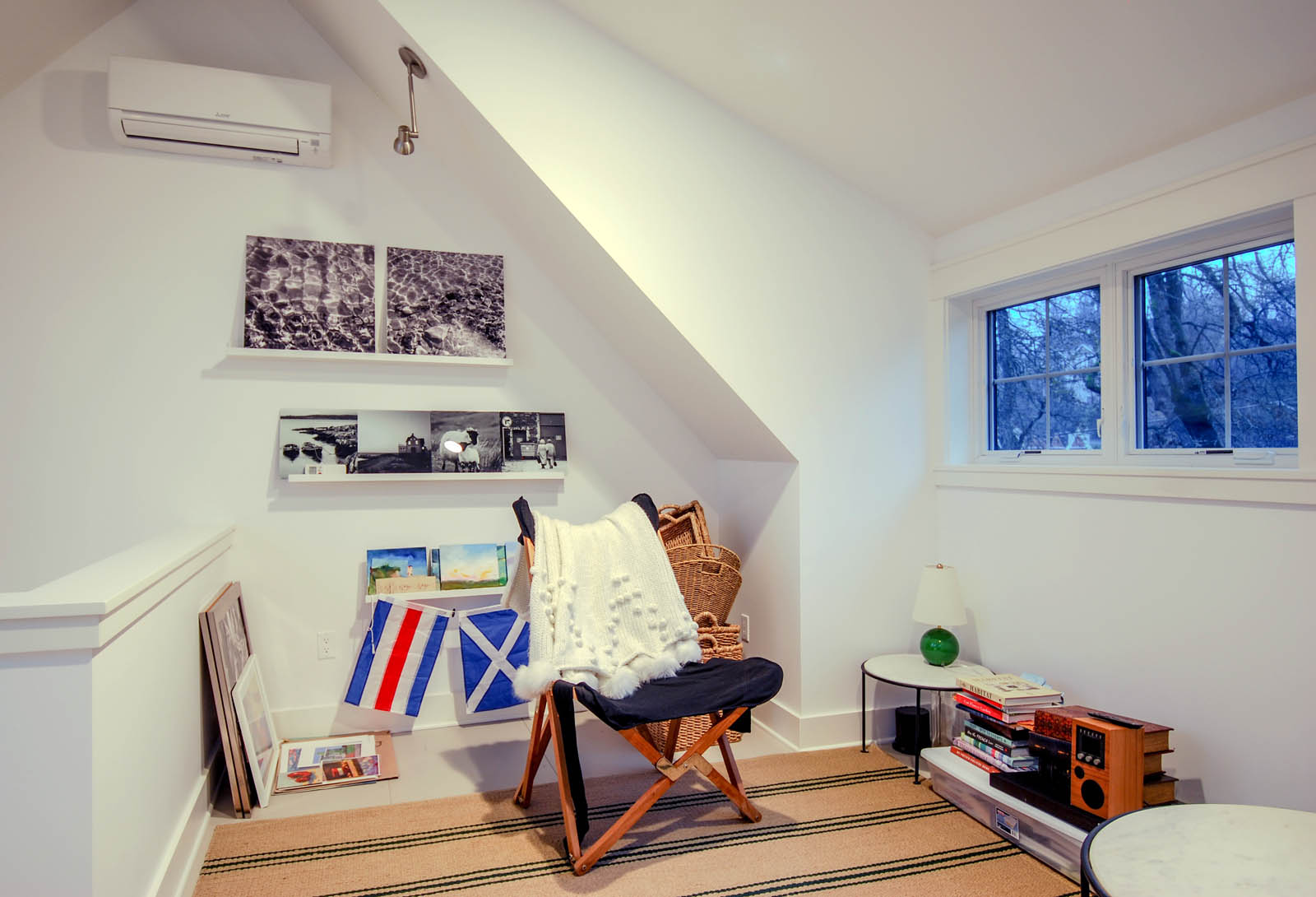 "Not only did they take the conceptacle design and our thoughts on how we wanted the home to "live"; they took our ideas and made them infinitely better. From our very first meeting until we moved into our home, the principals Jon and BreAnn listened carefully to our ideas, our hopes and our dreams for the home. Like all great teams, they complement each other. Jon is the consummate craftsman with an eye for detail, an ability to create fine woodworking and quest for quality that is a joy to behold. BreAnn's organizational skill, invaluable advice on the selection of the seemingly endless decisions required of a full-blown rehab project, tight rein on the subcontractors and overall financial acumen made a complex project run smoothly from the beginning. The home we thought we were getting is not the home we moved into. The home we moved into was in all ways far superior to our initial conception."
Michael C.