Pacific NW Style
Modern Kitchen & Home Office
A Fresh Look
This picture perfect destination retreat is uniquely situated above the town of Mosier and almost literally on the top edge of a dramatic basalt cliff. The clients' commitment to minimal waste provided an opportunity for us to get creative, repurposing materials and implementing a number of eco-friendly touches.
The design required several tricky elements, which our team was delighted to engage with, including the installation of stainless steel toe kicks under the cabinets and around the island to tie together the industrial accents throughout.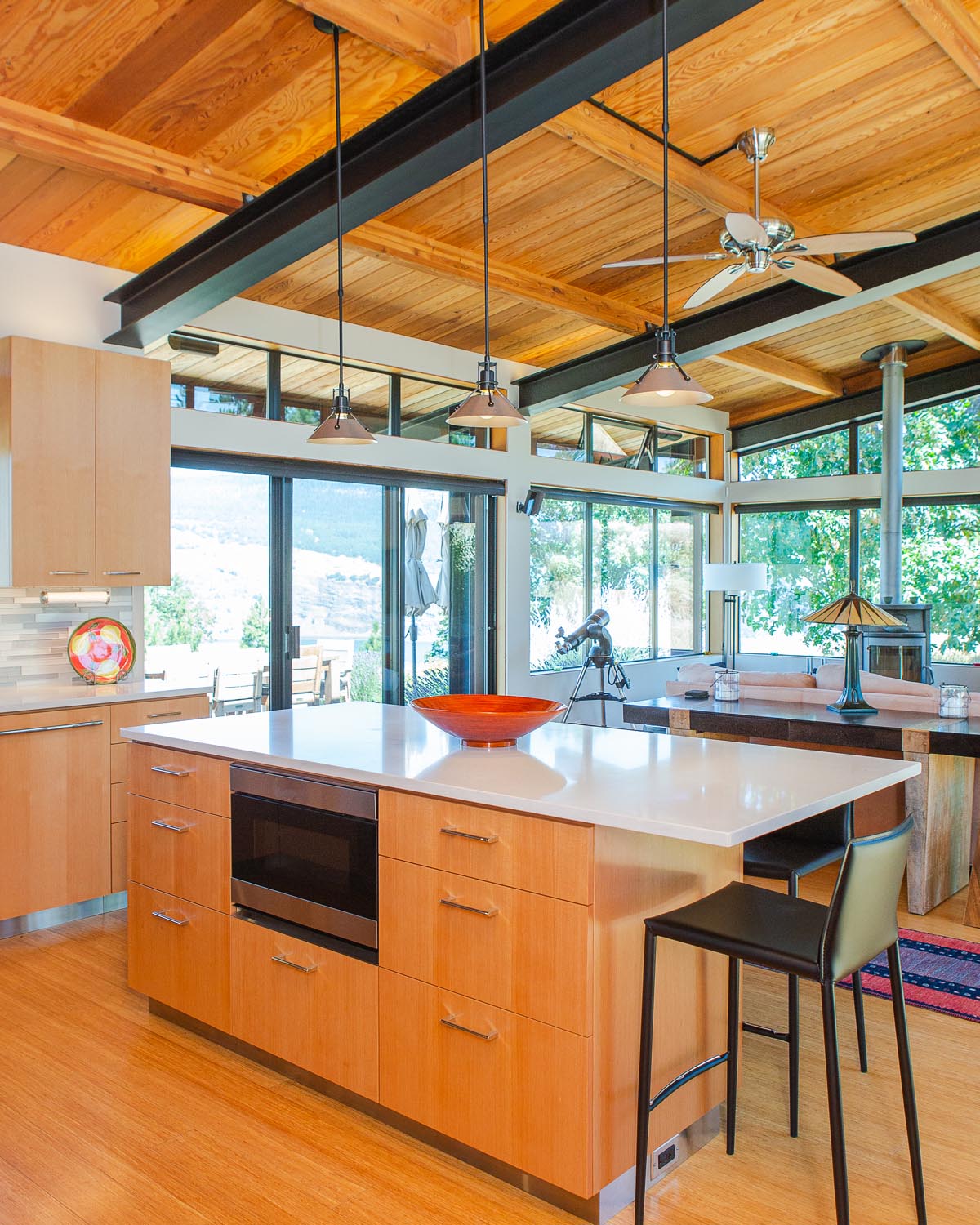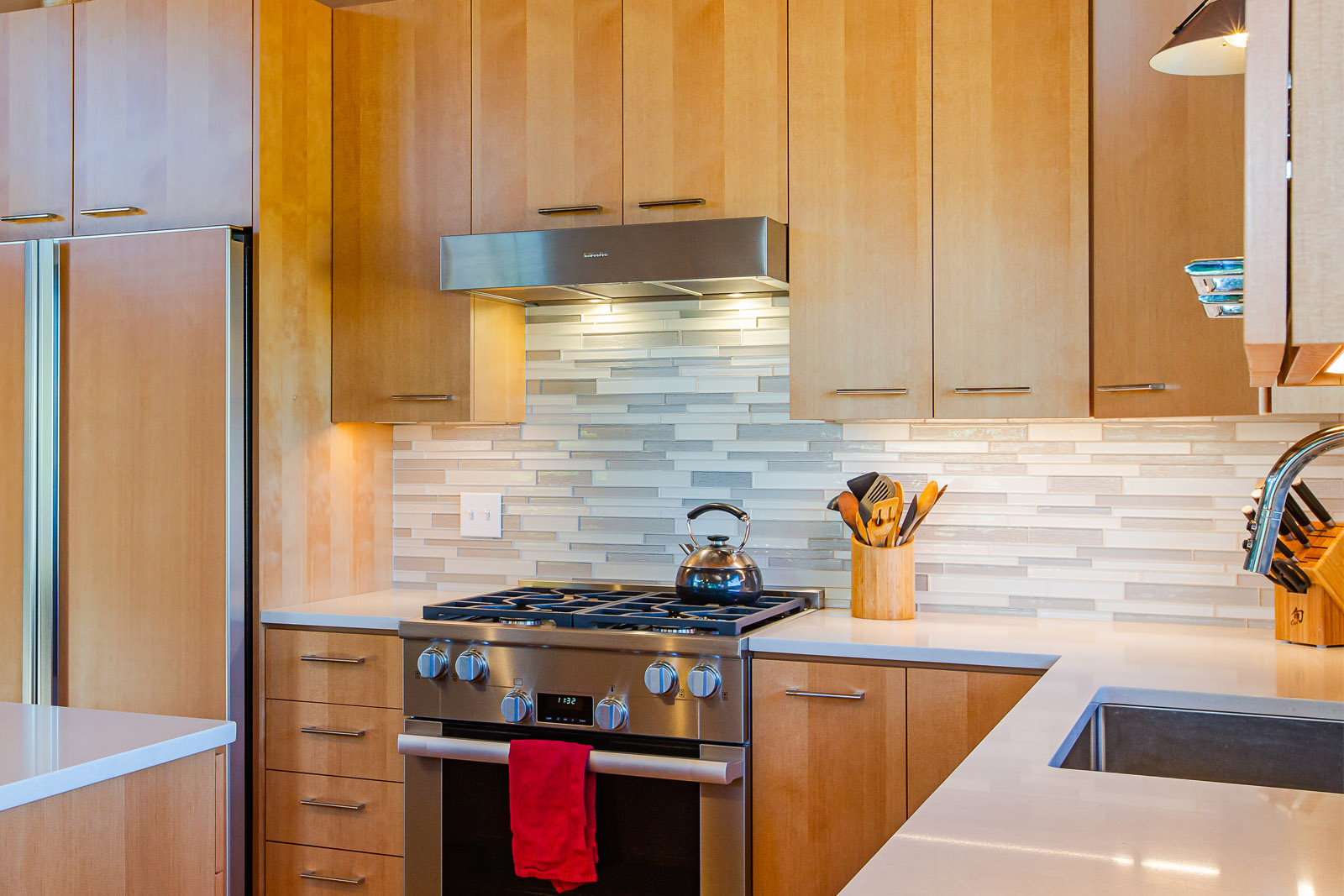 Beautiful Details
Four pendant lights hang level with one another, mounted into an insulated, wood-paneled vaulted ceiling. We also installed accent lighting above the existing steel beams to cast a soft glow onto the wood ceiling.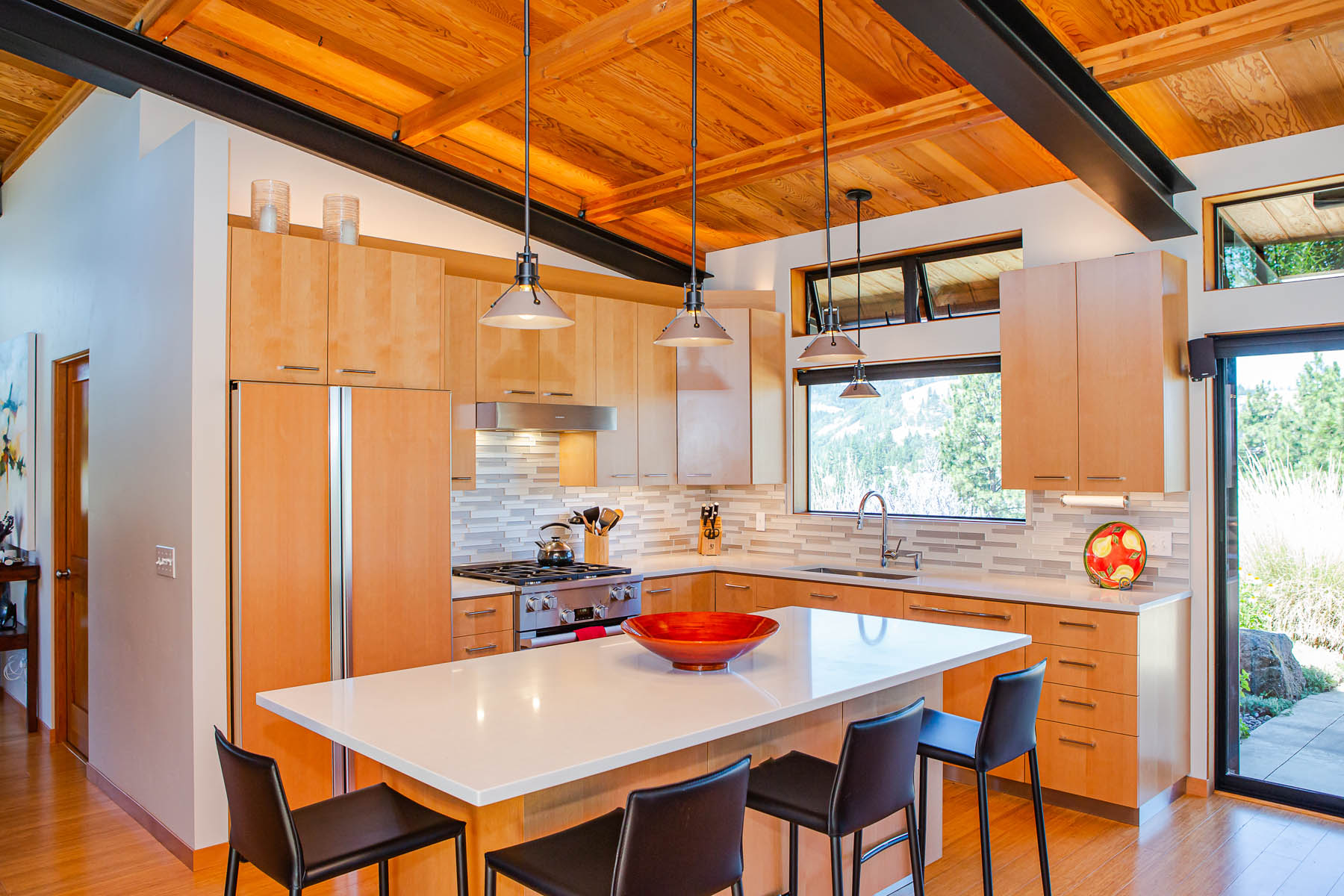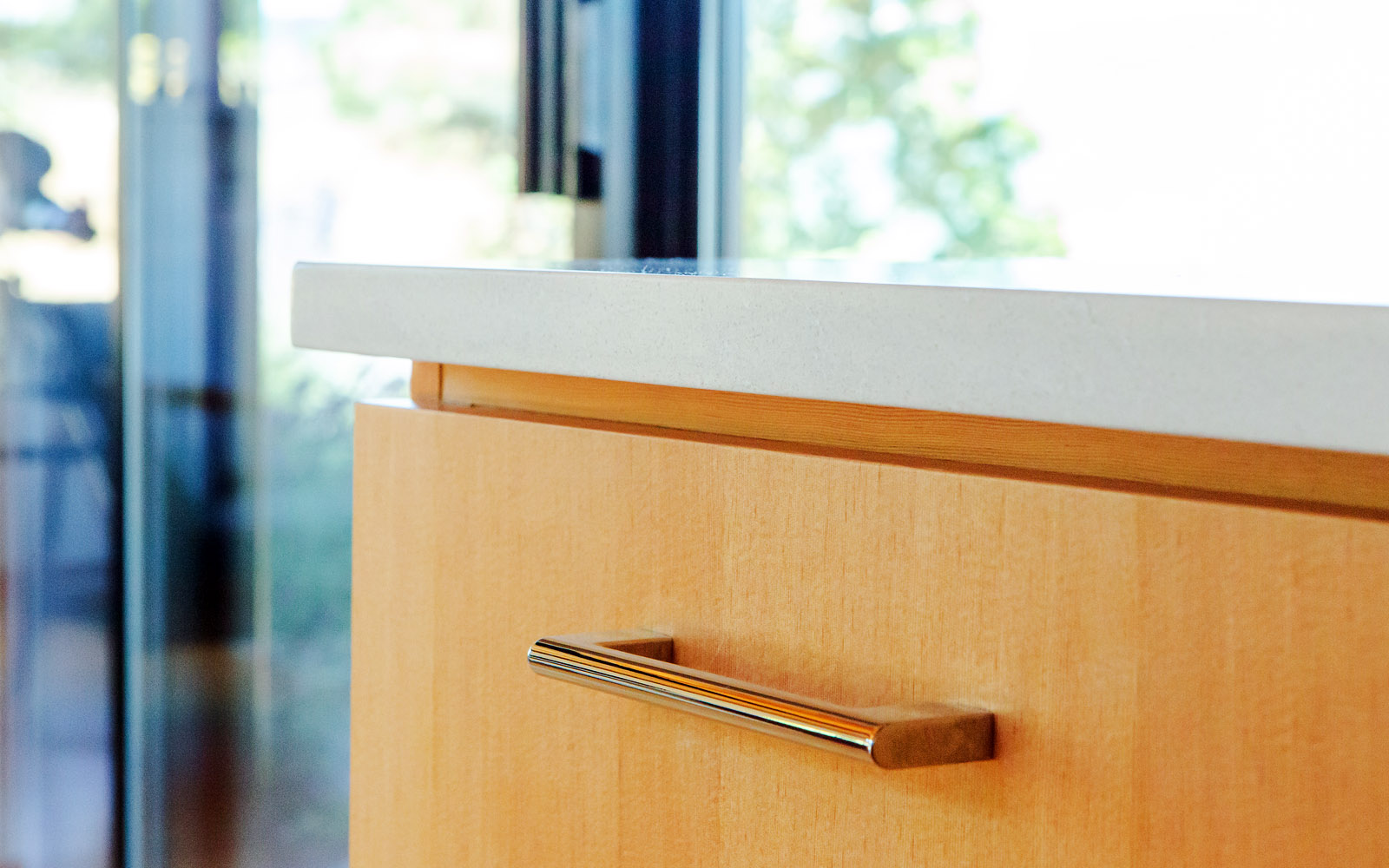 We coordinated with a cabinet maker to reface the existing cabinets with new cabinet doors, side panels and edge banding, and new full extension and soft close hardware.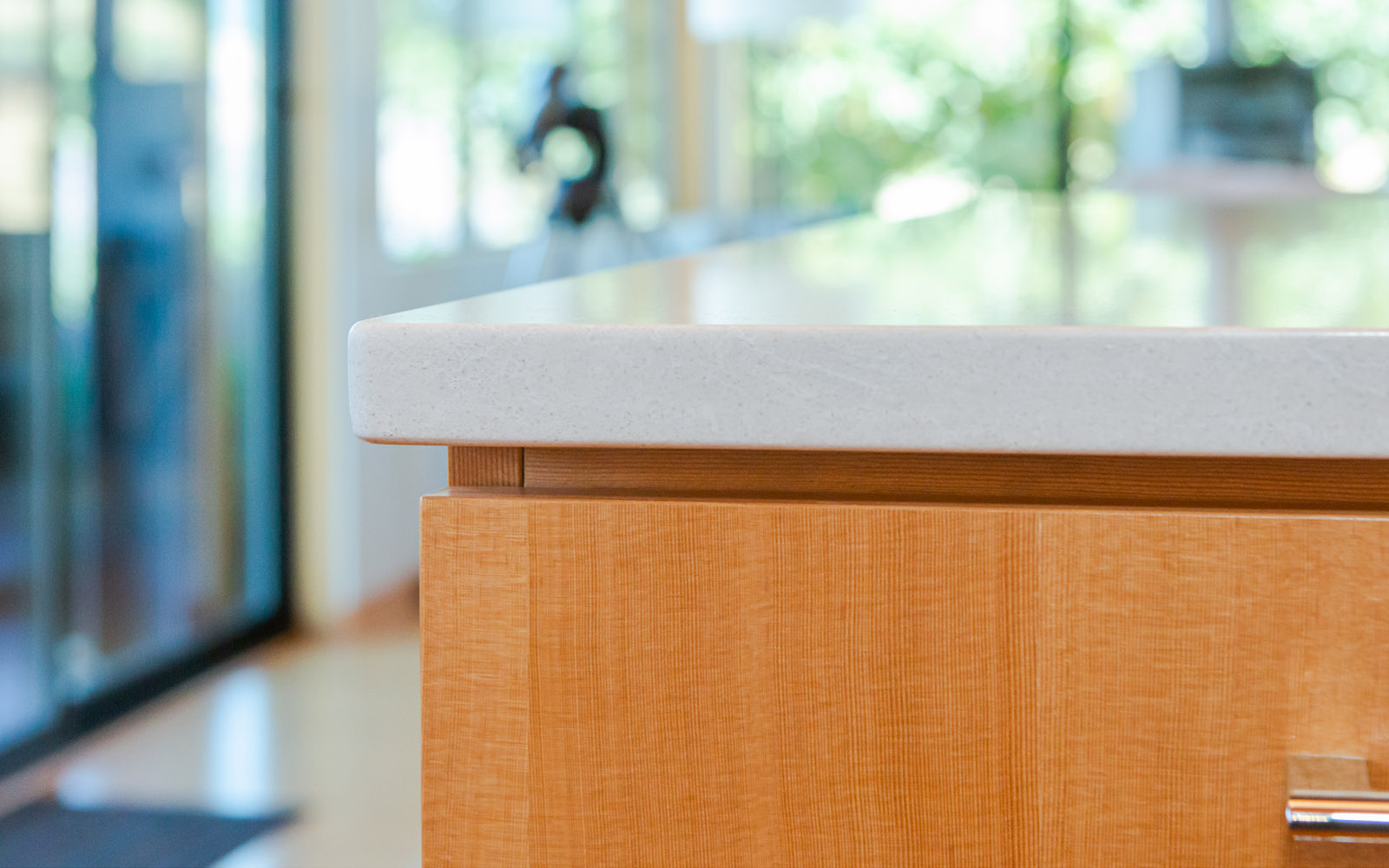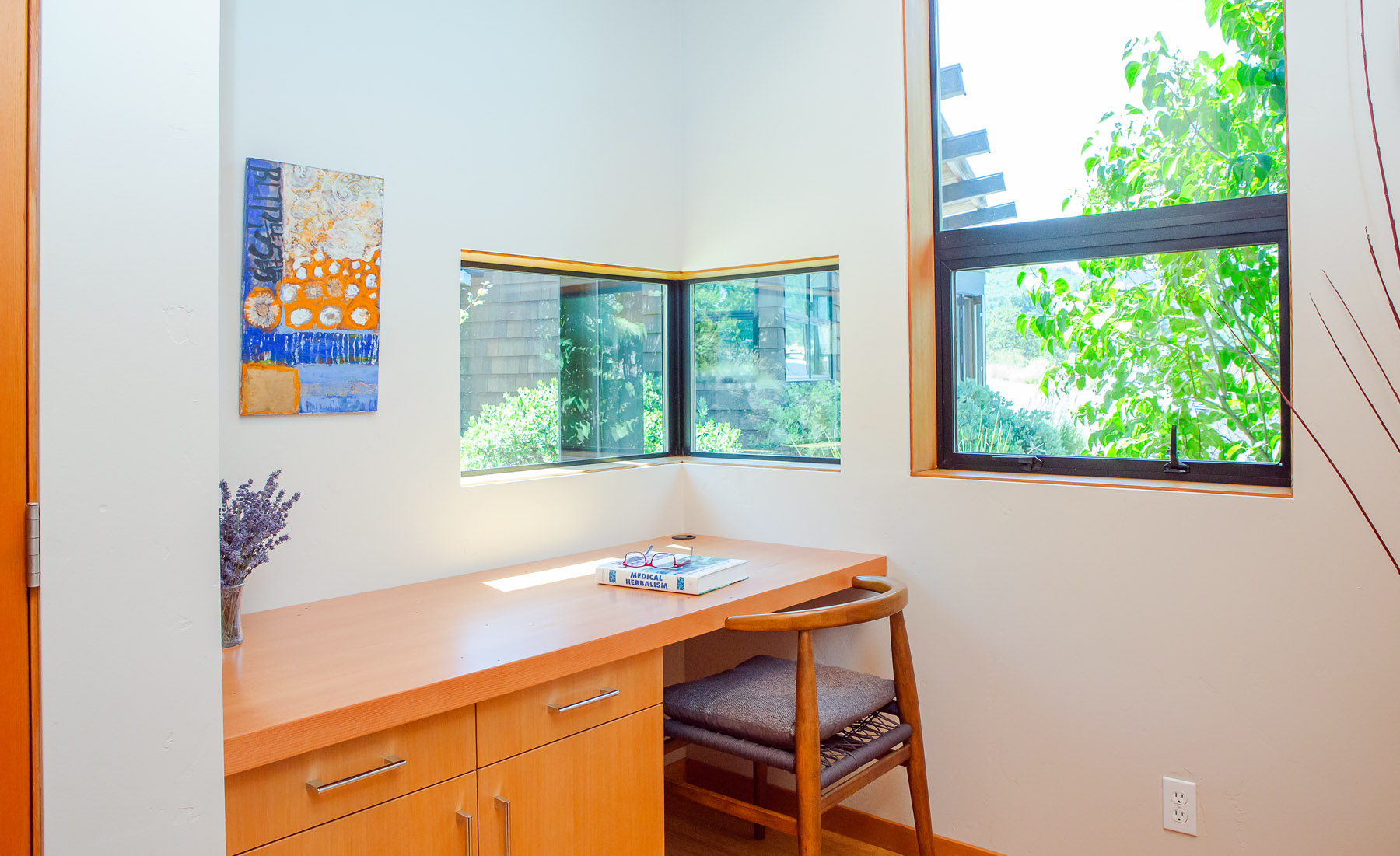 An office with a view
Tucked away, off the kitchen, is little nook, perfect for combing through recipes or tackling a little work while gazing out at the gardens. These cabinets were custom built to match the kitchen. We replaced the existing baseboards here and house-wide with a custom-milled slim profile base that complements the vertical grain fir finishes throughout the home.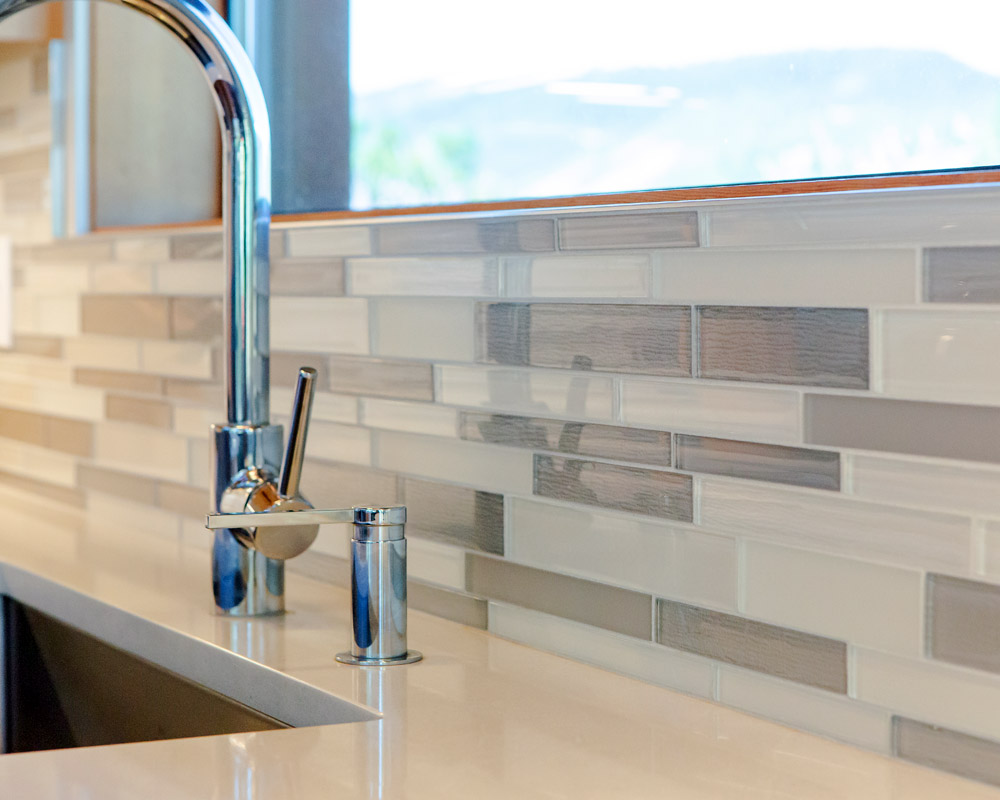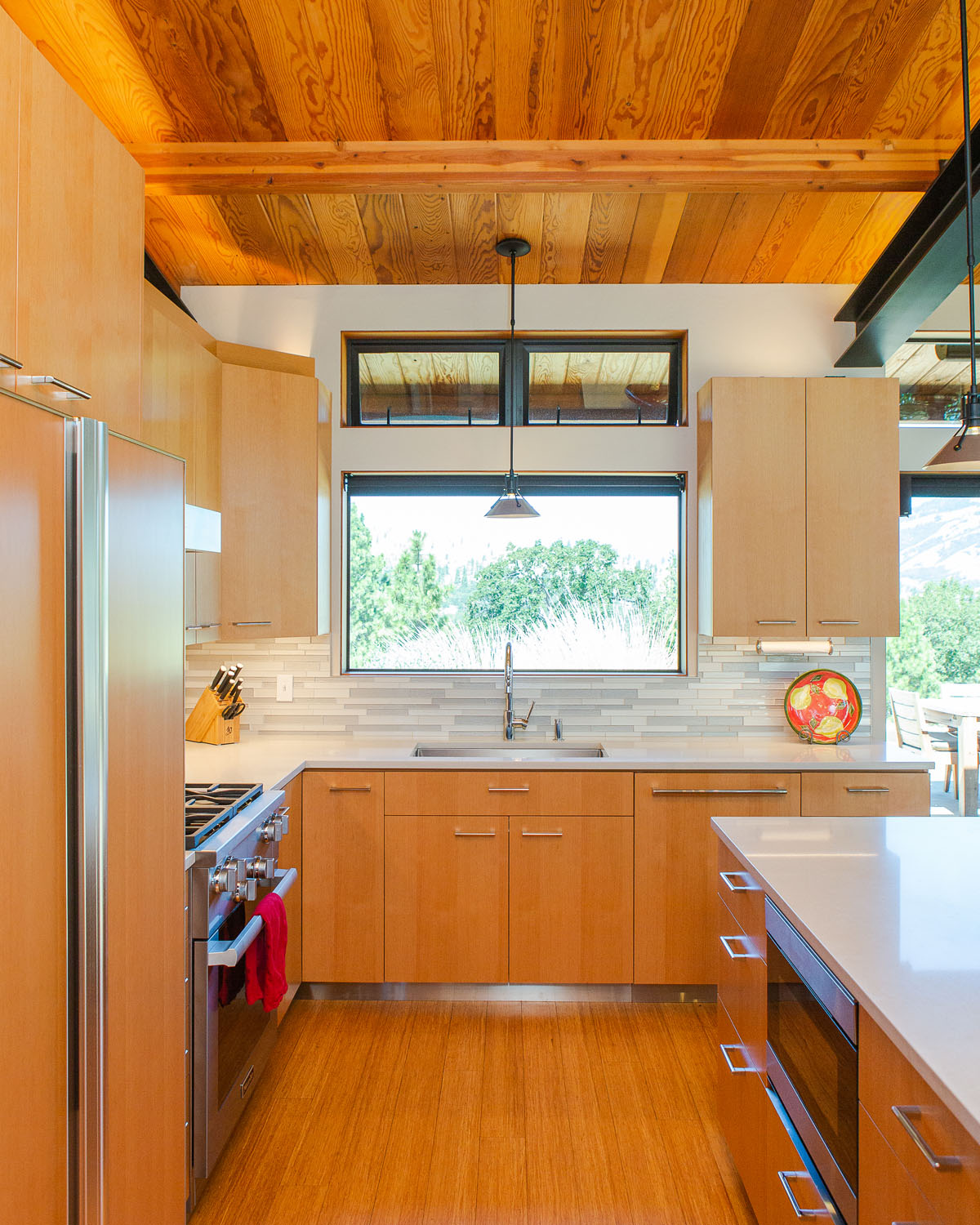 "Working with BreAnn and Jon was a pleasure, everything was terrific. They know how to run a tight business, and are easy to work with. Contrary to many contractors, they have excellent estimating, planning, procurement, scheduling, project management, and subcontractor management skills. Prior to starting, they produced a detailed estimate. They worked well with our interior architect and cabinet maker. The job went according to plan and their invoicing was timely and clear. You can count on them to do what they say they're going to do. They sweat the details to make sure everything is done at the highest levels of quality. Their subs do quality work. They use a project management portal which keeps everything organized. Communicating with them is easy. They are very willing to adapt to changing ideas and needs. Overall, we would rate them as top notch!"
– Andrew R. & Bennet B.