A Deck with a View
White Salmon, WA
Preserving the History
This home is remarkable in many ways. It features a simple but unique design that maximizes the site and breathtaking views. The home was originally built by a family who owned a local mill and who had choice selection of the wood used in its construction. We were brought in to restore the integrity of the 40-year-old deck, ensuring the new one preserved the precise aesthetic of the original.
The upper level features a cantilevered deck that wraps around the house without obscuring the view from the windows below. The structure of the deck was constructed of abnormally large rough-sawn fir joists milled to custom specifications. The joists run through the entire floor framing of the home and extend out as deck joists. Since the deck joists were so integral to the framing, preservation of the integrity of this structure was paramount.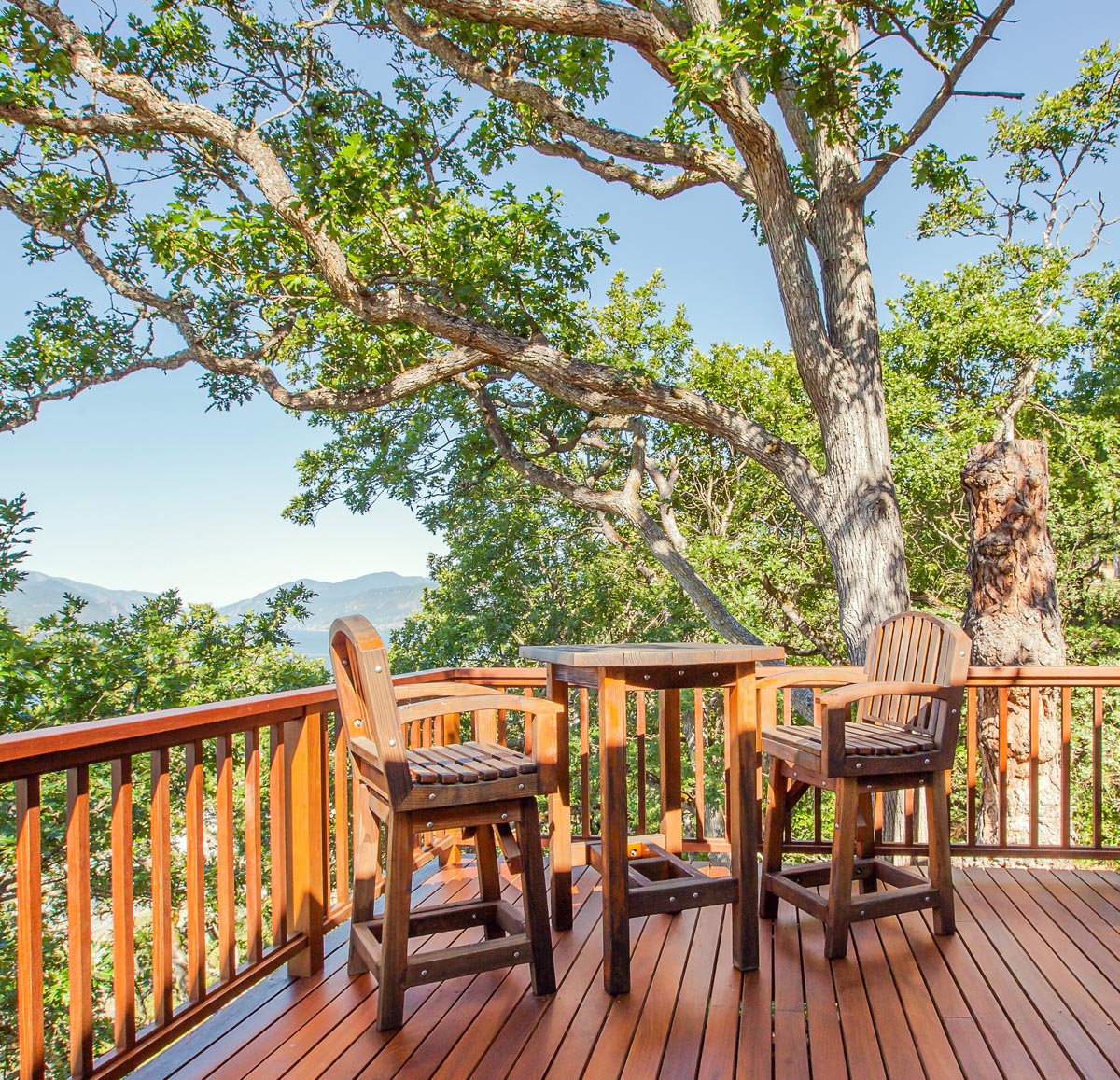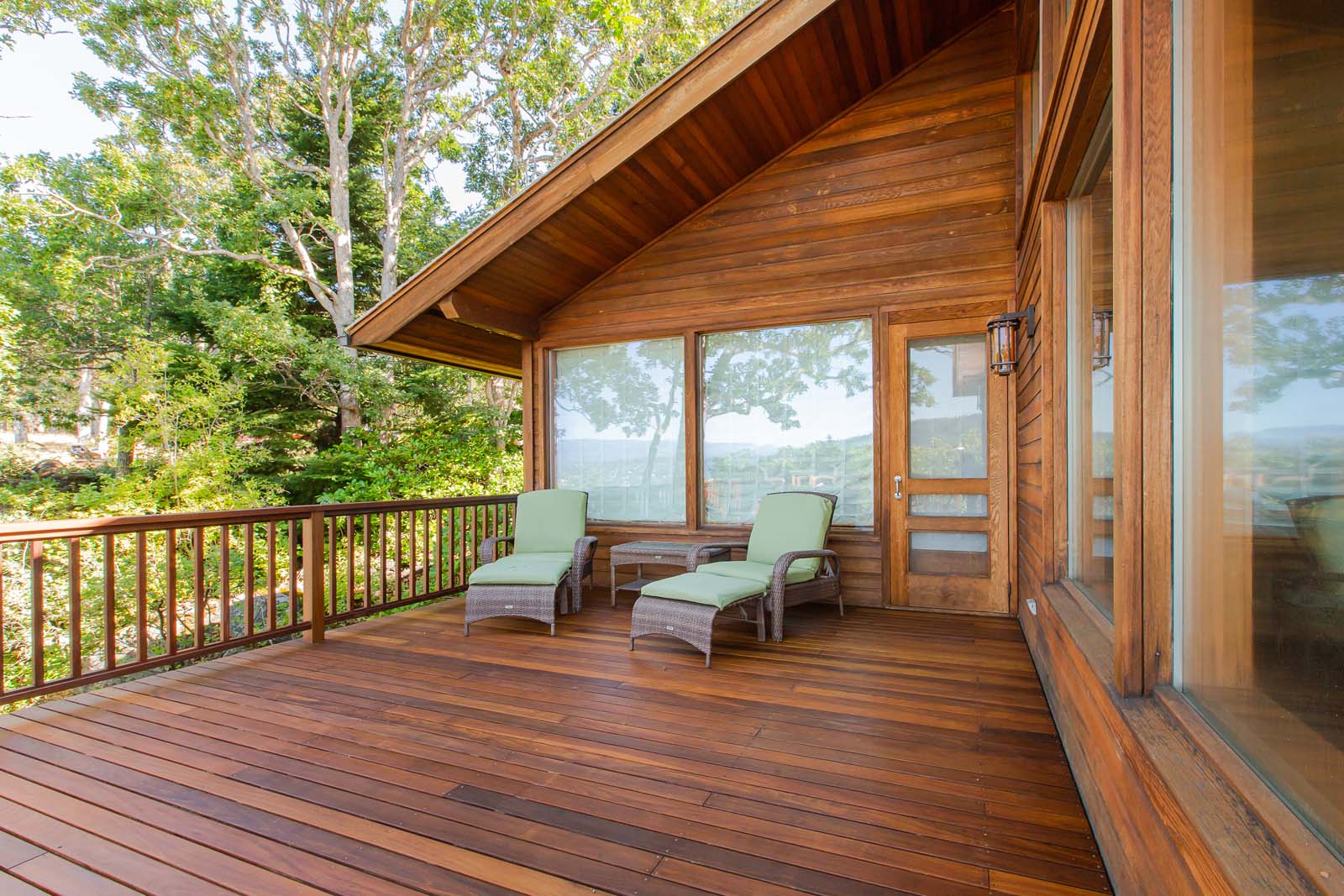 Essential Details
The original cedar deck boards were failing, but the beautiful fir joists were well-preserved and could be fortified. After demoing the existing deck, we carefully removed all signs of dry rot, then tested the integrity of the fir joists. To ensure the longevity of the new deck, we added joists as needed to improve rigidity and weather-sealed the tops of each one with joist tape and metal flashing.
For the new decking, we decided on a very strong and durable solution, IPE wood, which we had milled to custom specifications to match the original boards. Working with this extremely hard wood has its challenges, but it was by far the best choice for this project.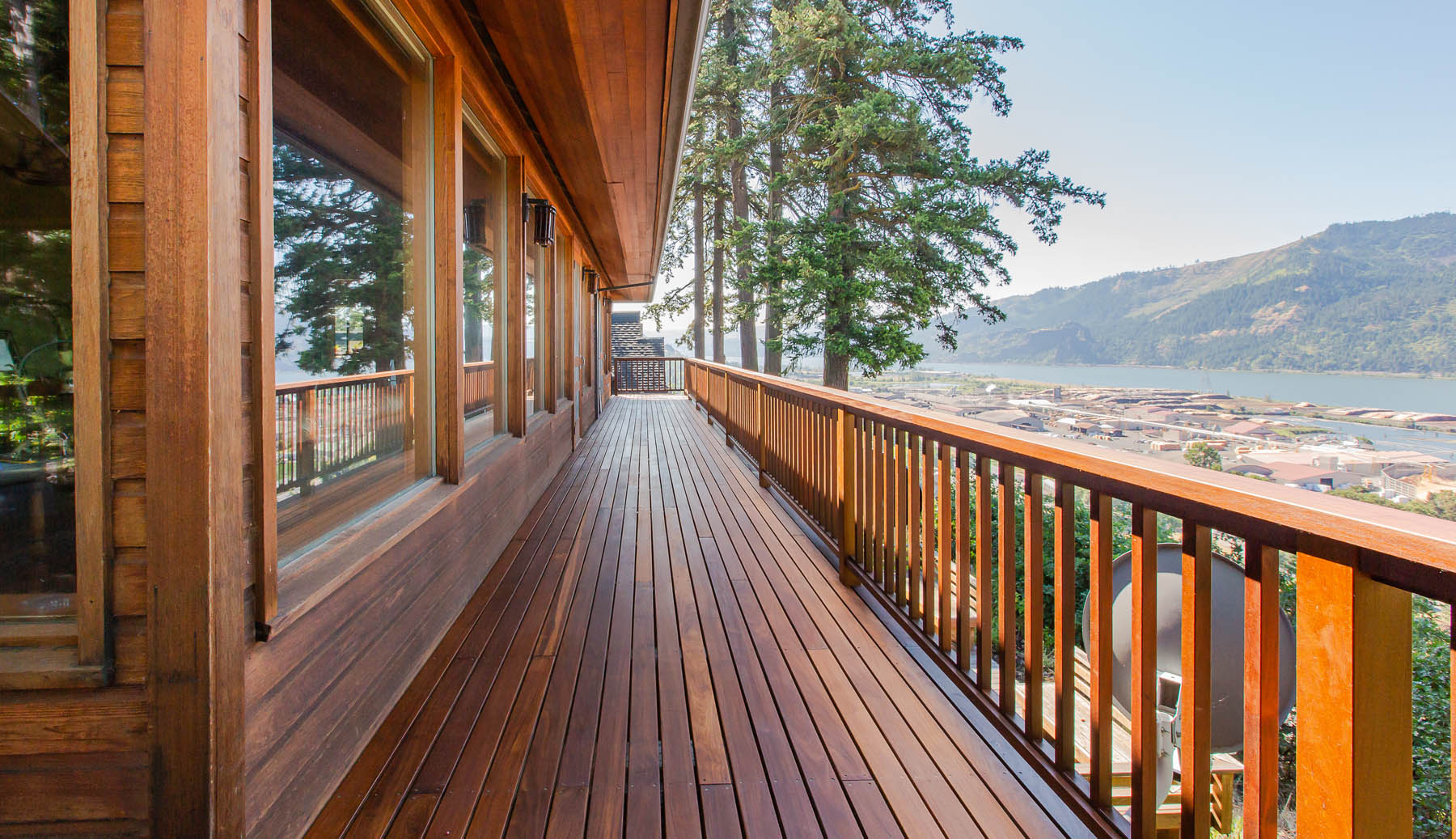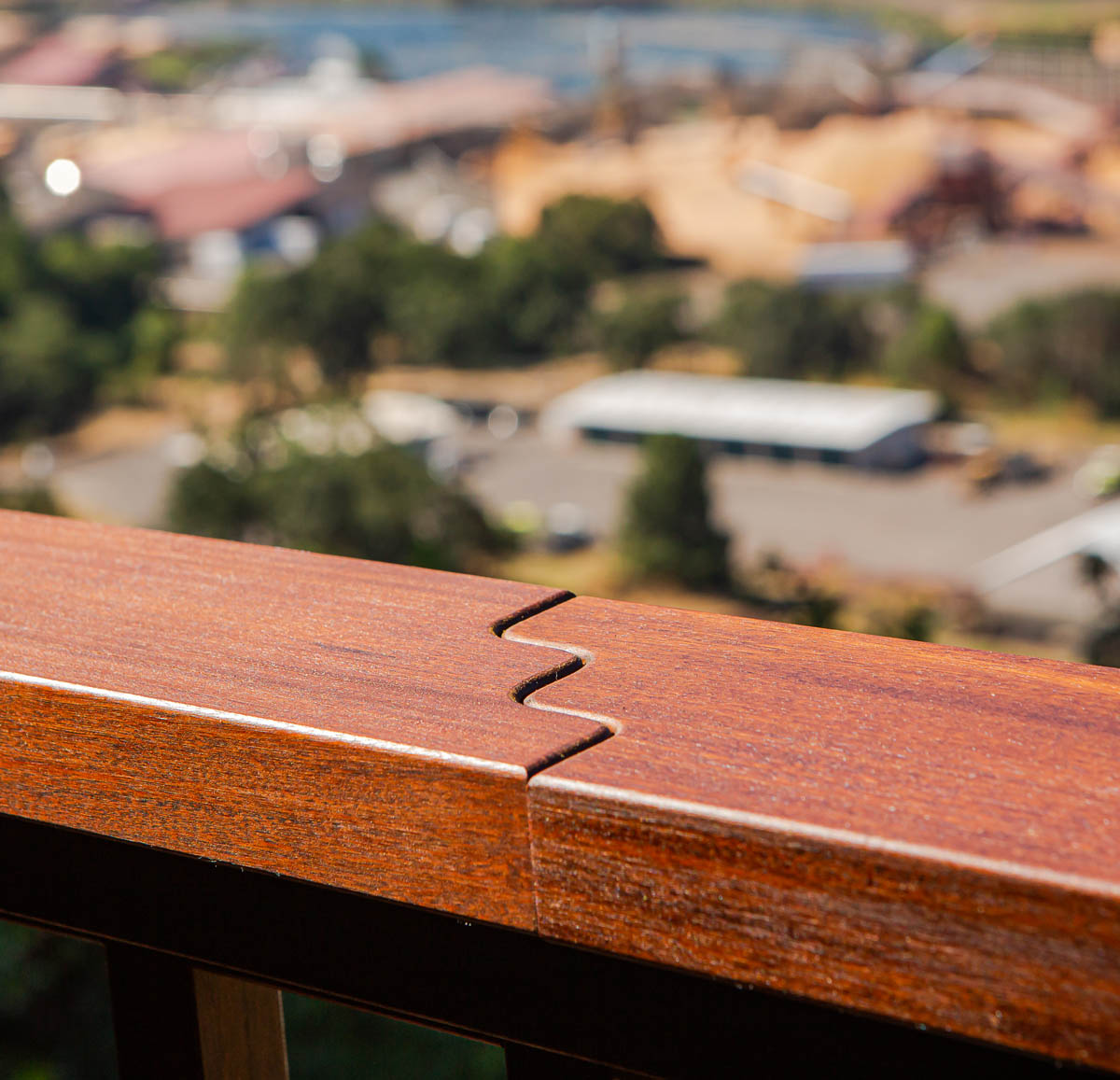 We honored the design of the original railing by crafting a near replica. Admittedly, we tweaked a few dimensions, enhanced details of the assembly and added a few custom accents.