Charming Victorian Home
Home Remodel
An Eco-friendly Transformation
This Victorian farmhouse is in the heart of Hood River, within walking distance to a local coffee shop and bar. One of the Portland-based homeowner's prerequisites was to be "in town" but also proximal to her favorite mountain biking and recreation destinations.
While the location is prime, the home itself was quirky and run-down. A thoughtful design, which included carefully selected eco-friendly and natural materials, turned untapped potential into a stunning haven.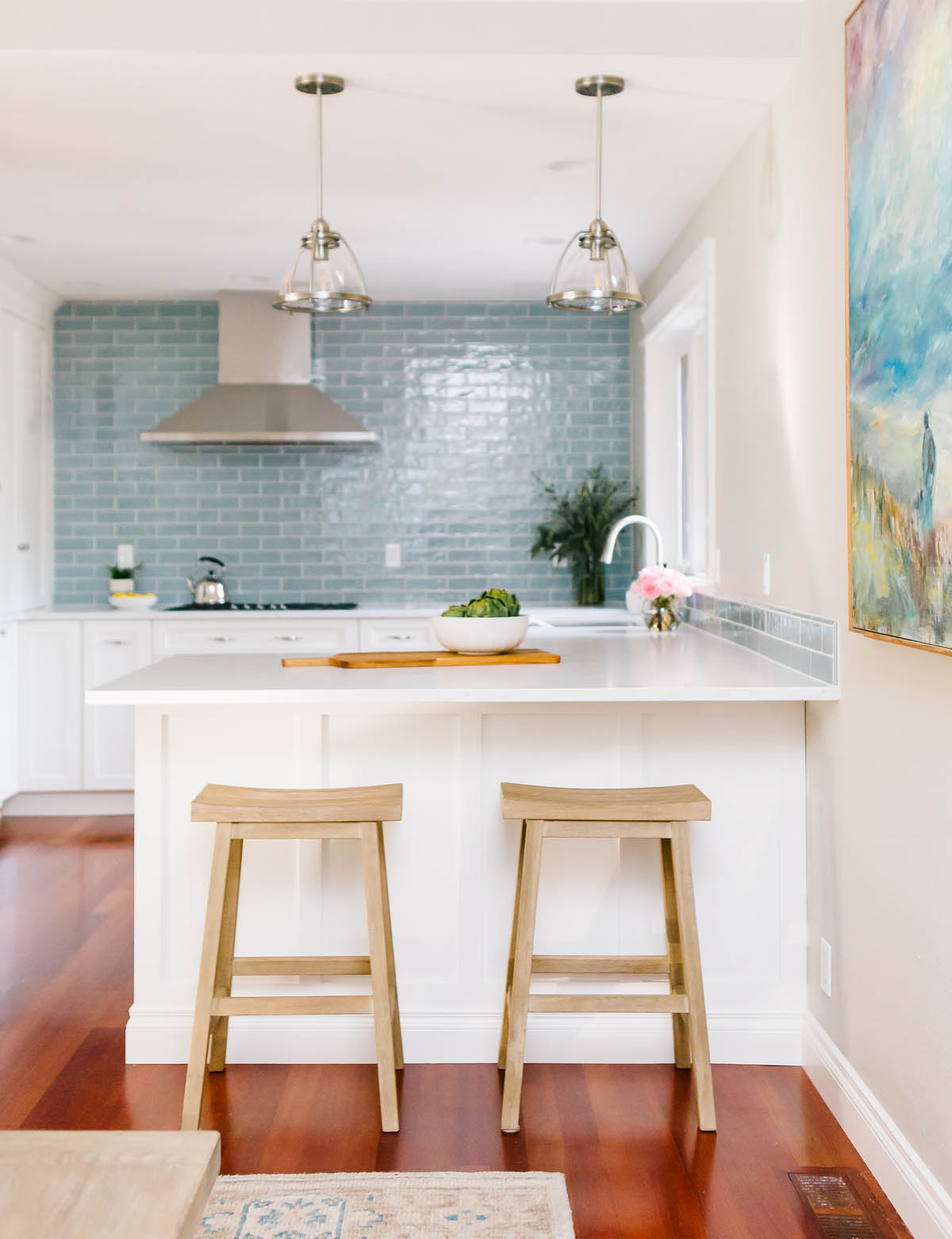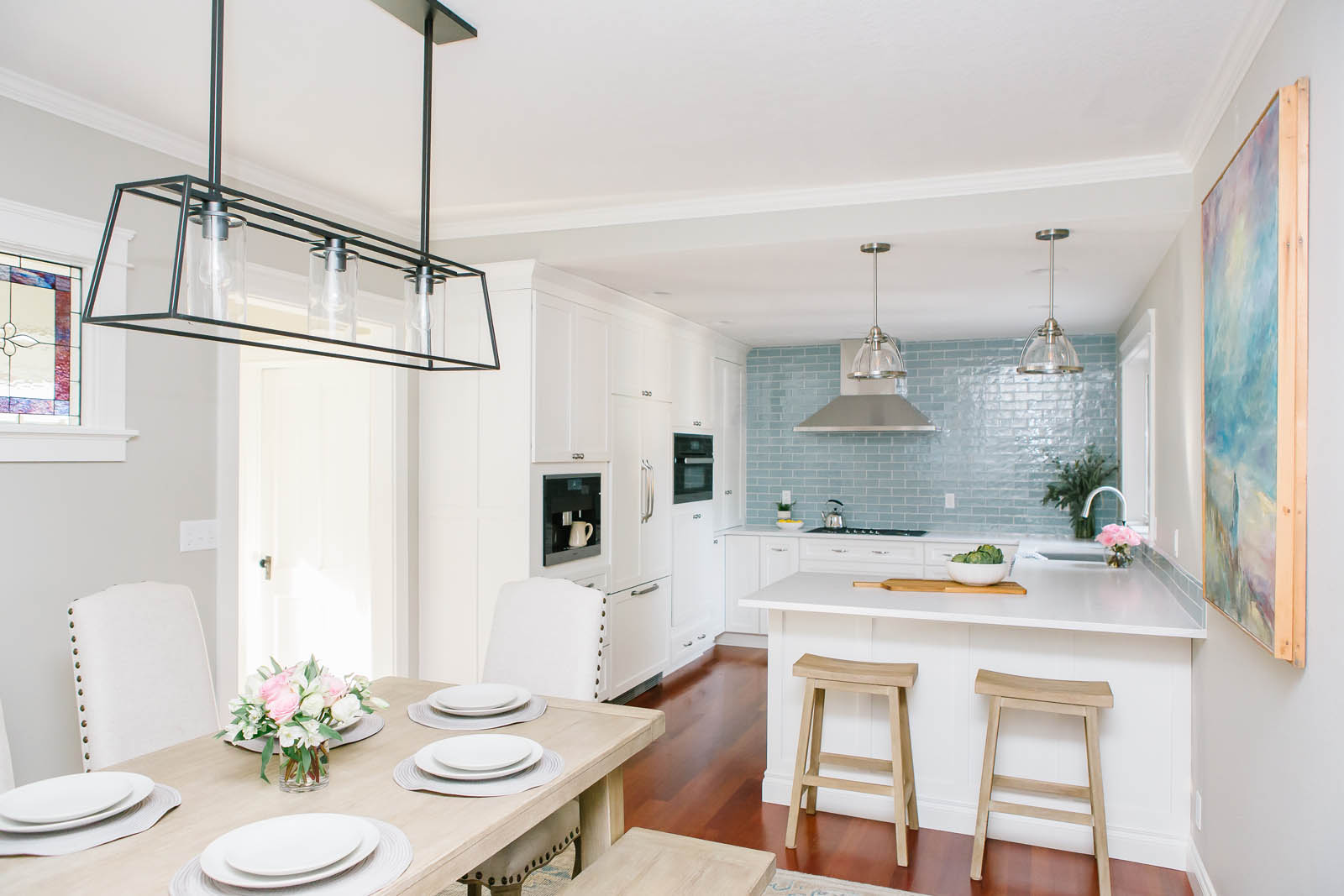 Tasteful Changes
The kitchen was completely gutted in order to achieve the client's vision. The remodel included enlarging a window to enhance the view and natural light, plus replacement of cabinets, counters, sink, faucet, and appliances. Throughout the house, some flooring and many surface-mounted lights were updated as well. The interior and exterior of the home were completely re-painted, creating a bright and cheery aesthetic.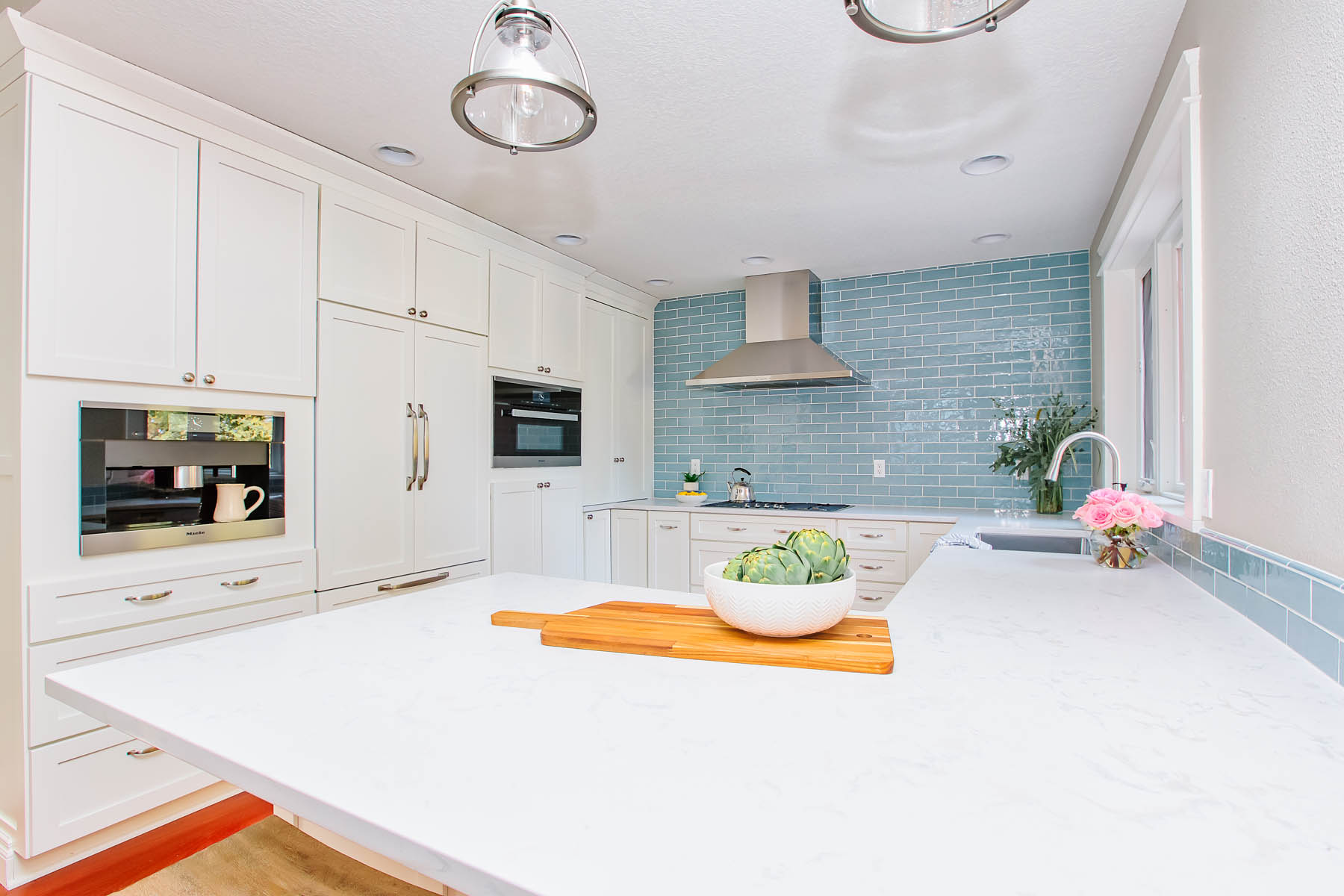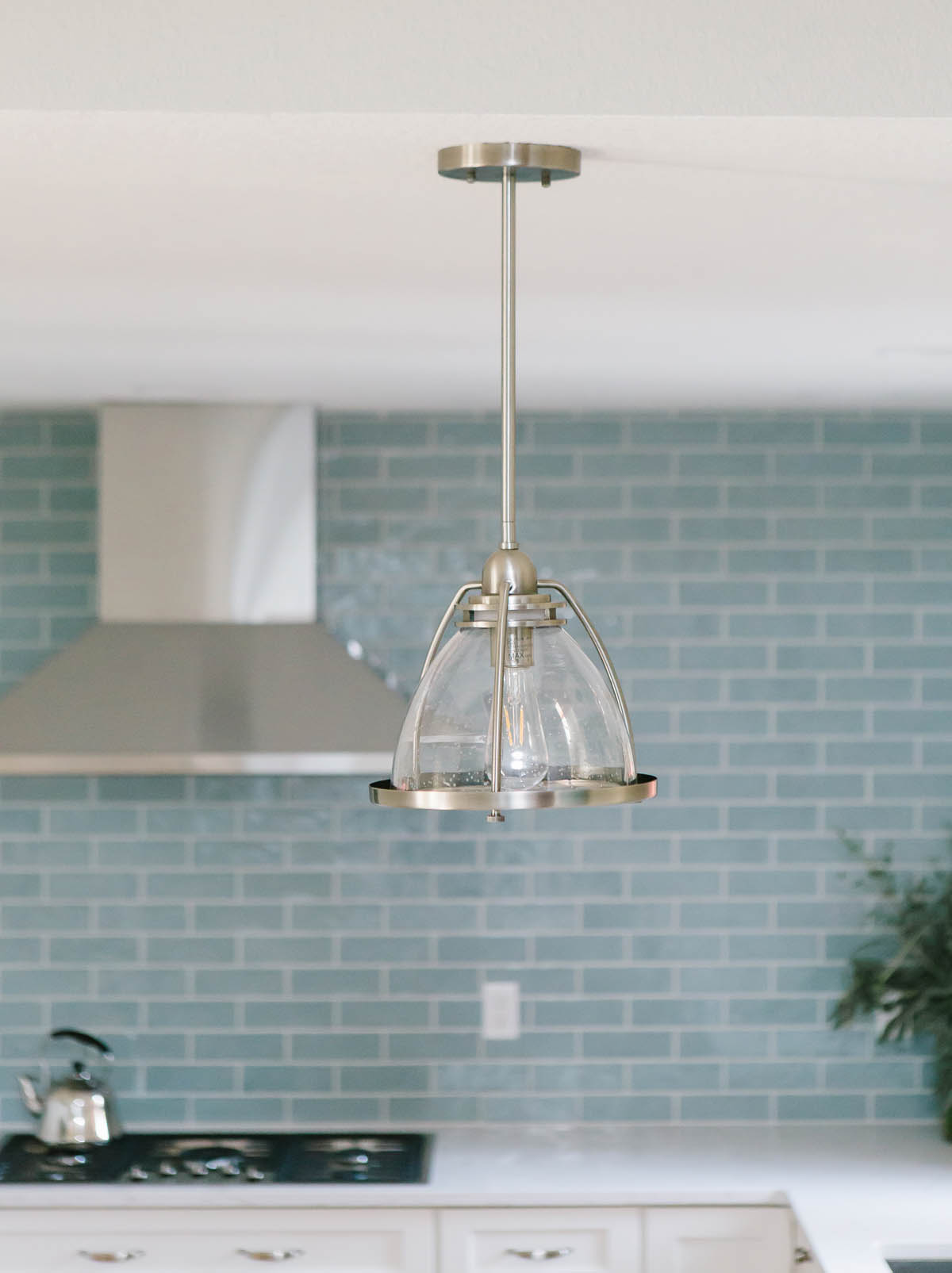 The renovation improved the function and form of the house throughout, transforming it into a comfortable place to both recharge and socialize.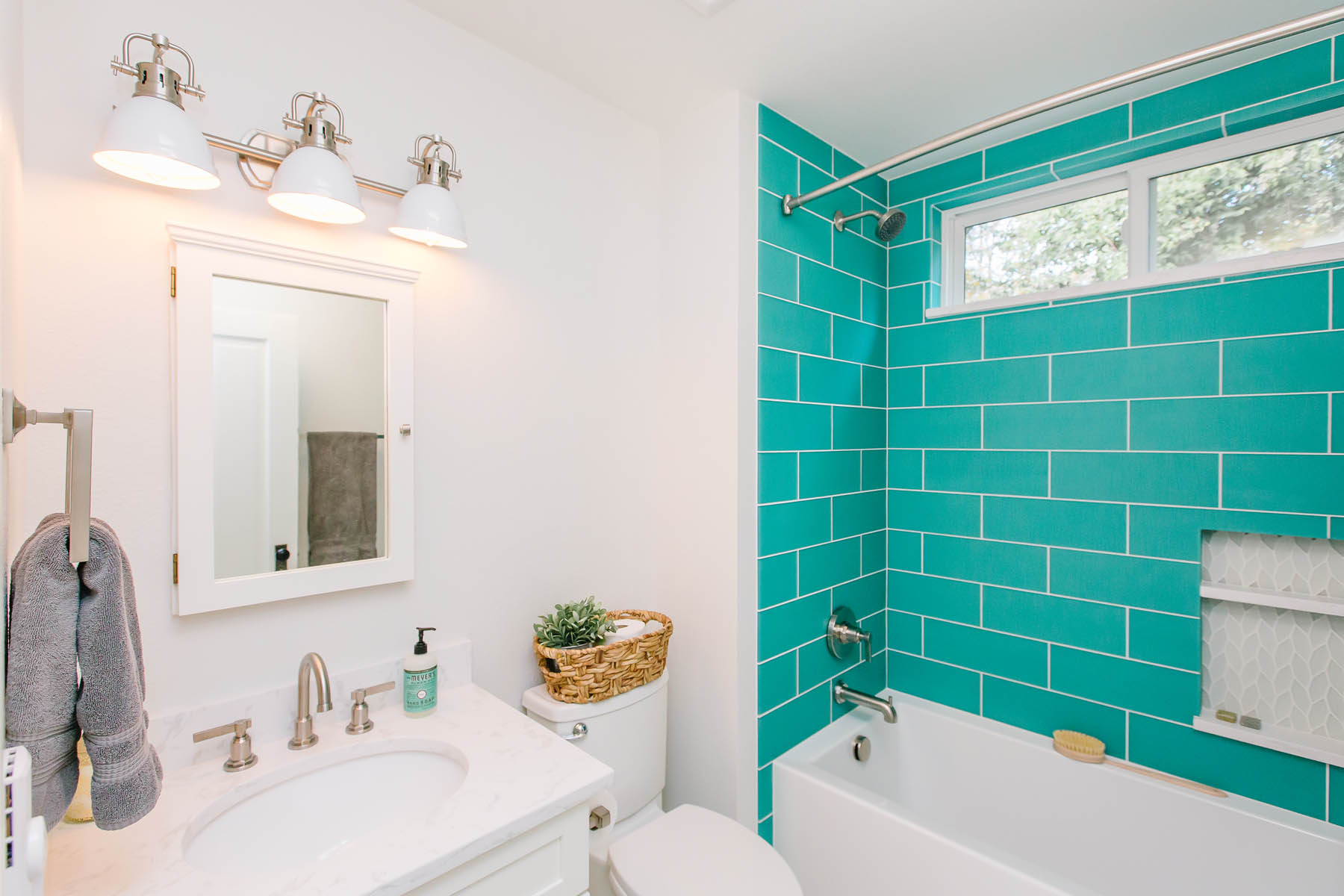 Brand New Baths
The upstairs bathroom received a top to bottom revamp– from a new tub, cabinet, and tile to new fixtures and lights. A new window was installed and the room was repainted giving new life to an outdated space.
The lower bathroom project included extensive repair. Decades of dry rot and a floor that was out of level required a complete overhaul. The shower area was redesigned and reoriented and fixtures throughout were upgraded. A new tile shower, tile flooring, plumbing, lights, and paint turned the bathroom into a gem. Even the pets were included in the plans. We added hot and cold water to the adjacent patio for the homeowner to bathe her dogs.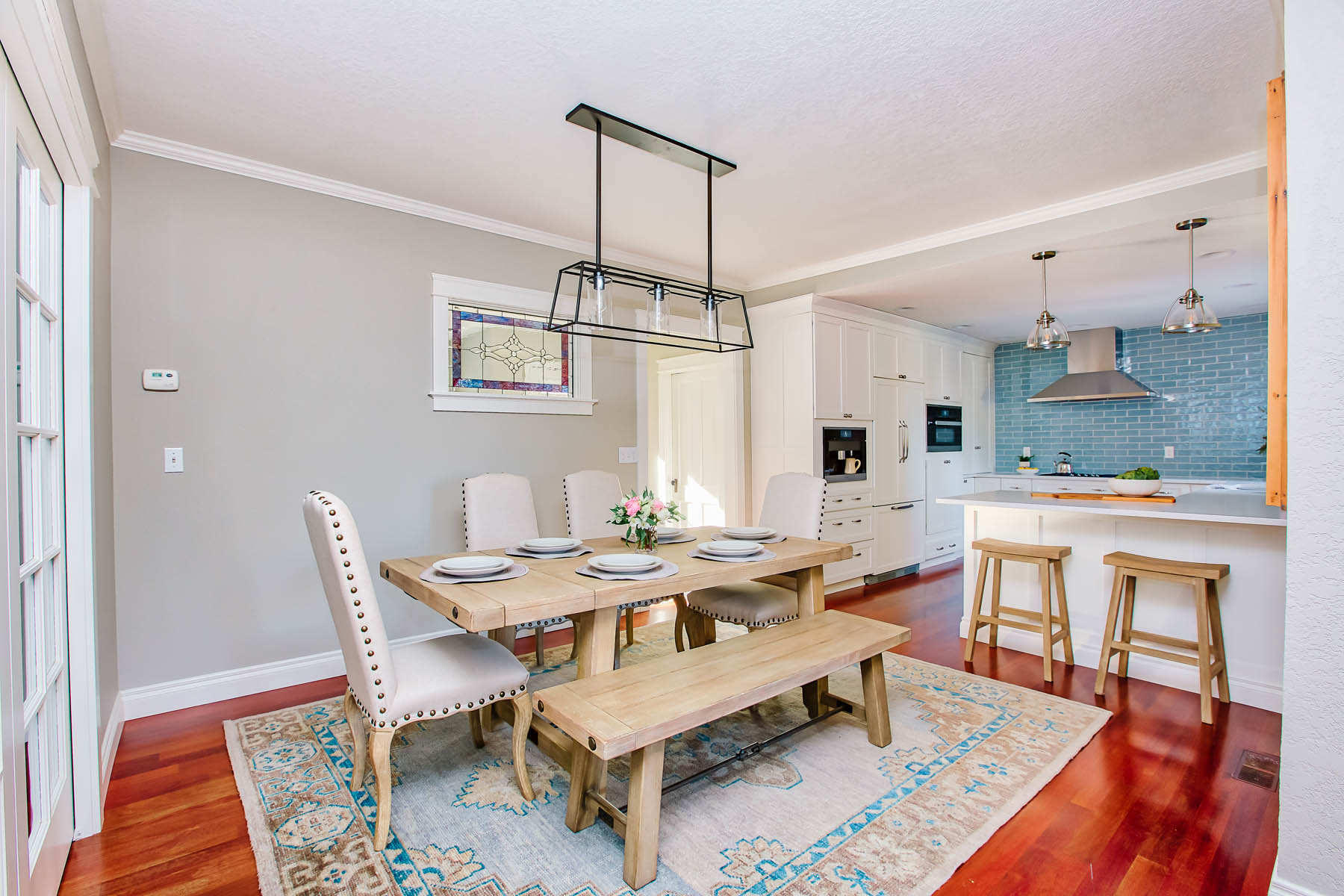 Working with Craft Homes NW was a fantastic experience! I knew I could trust you so I was VERY hands off, and could focus on my work while you completed the project. One of the things that makes you stand out is your attention to detail both on the financial/project management side as well as on the carpentry side. You guys go the extra mile to make certain the client is happy with the end result. Thank you for another job well done…looking forward to the next one!
– Amelia S.