A Forested Retreat
White Salmon Studio Remodel
Inspired Transformation
The pandemic inspired many of us to reconsider how we use our homes. This forest retreat is an example of such rethinking. We worked alongside our client's architect to transform a backyard structure originally built for storage, to assess feasibility, shore-up the existing infrastructure, and then transform the structure into a one-of-a-kind inviting, useable retreat. We preserved the existing aesthetic and much of the materials to create a light filled interior that brings the beautiful outdoor landscape in.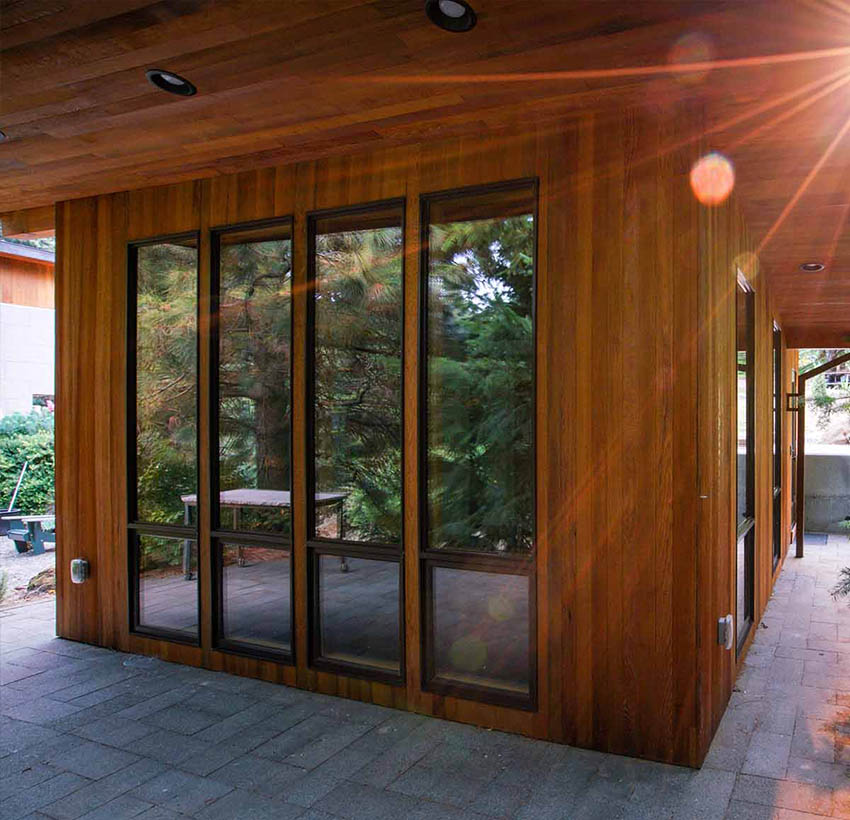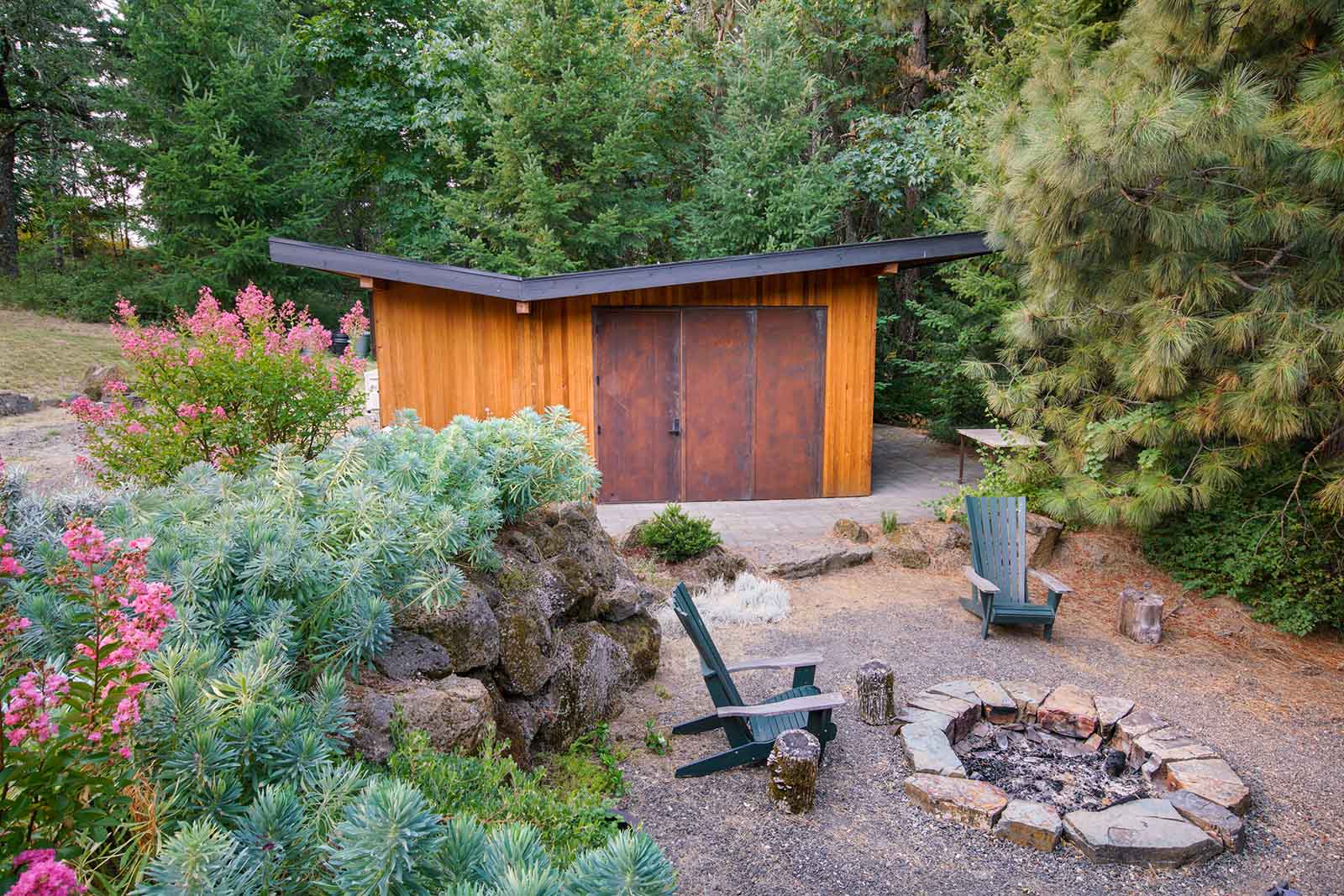 From the outside, this renovated space presents like a tiny contemporary fortress. When you enter through the corten-clad fir door, with its solid bronze entrance handle, the experience evokes the same heavy feel of the original corten doors. Inside, the space is completely transformed.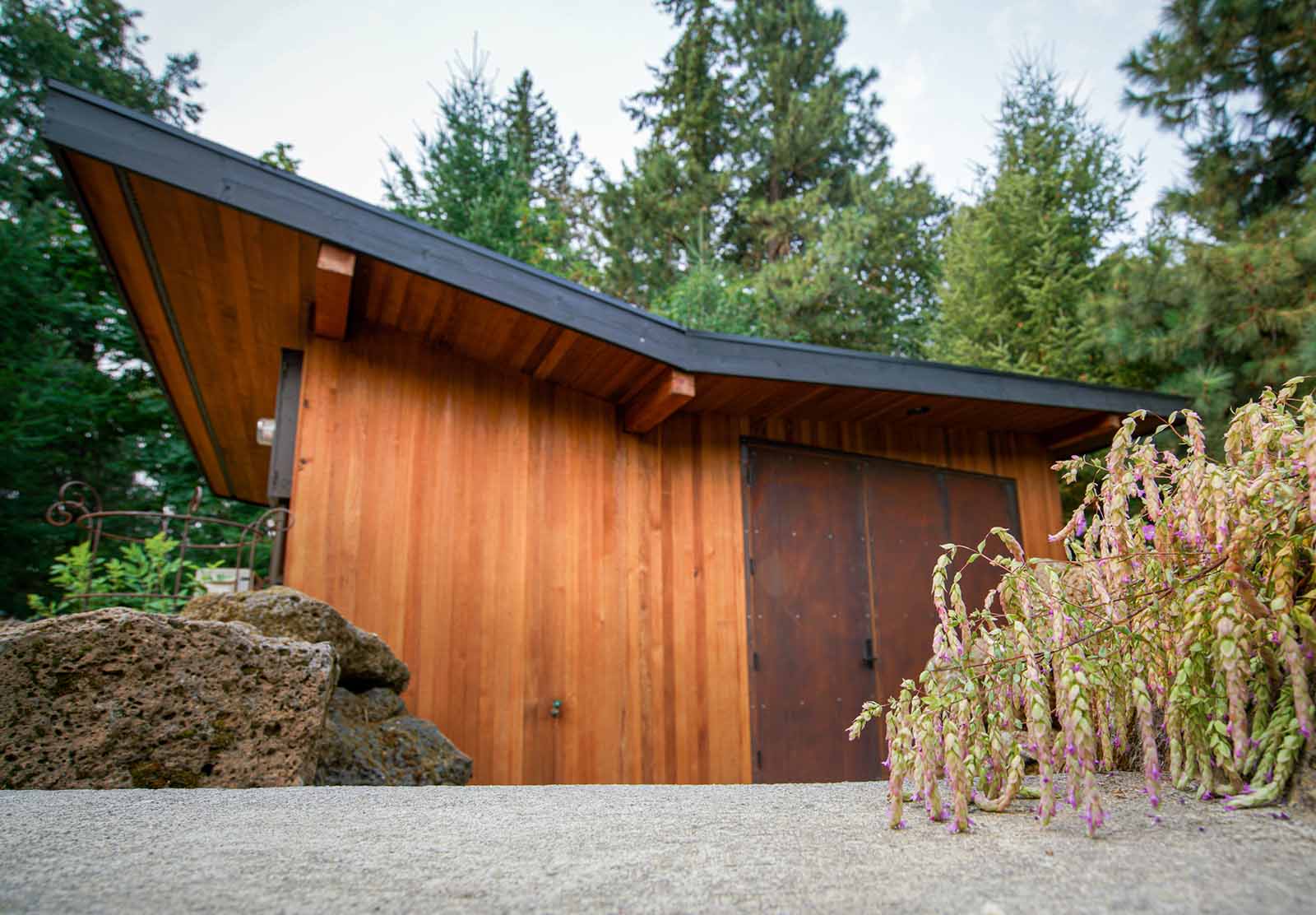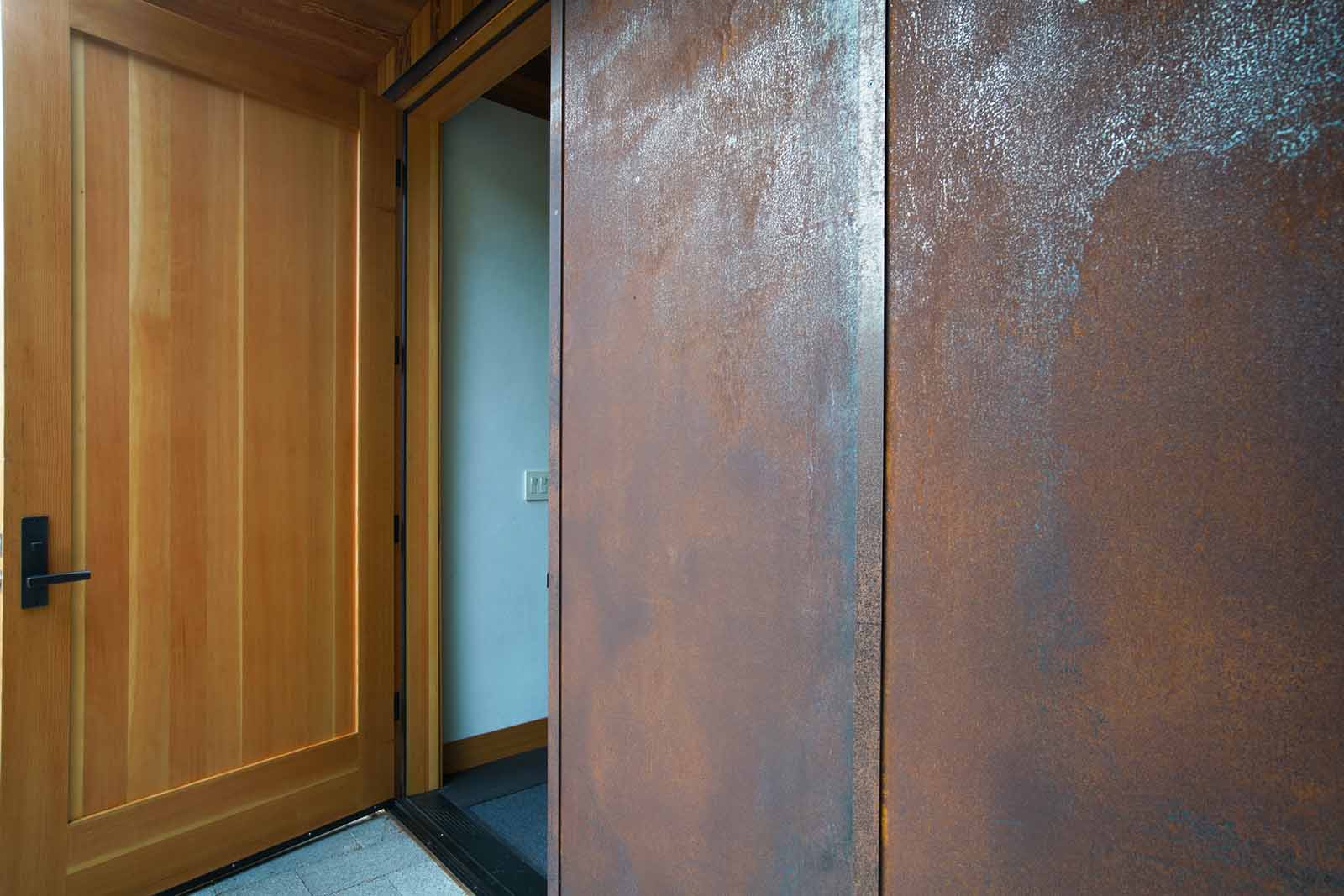 Glass on two sides of the structure frames the evergreen trees and creates a connection with the outdoor space. We preserved privacy between this structure and the primary residence by integrating the original corten door look on the house-facing side, and by subtly integrating a large custom door into the corten siding panels.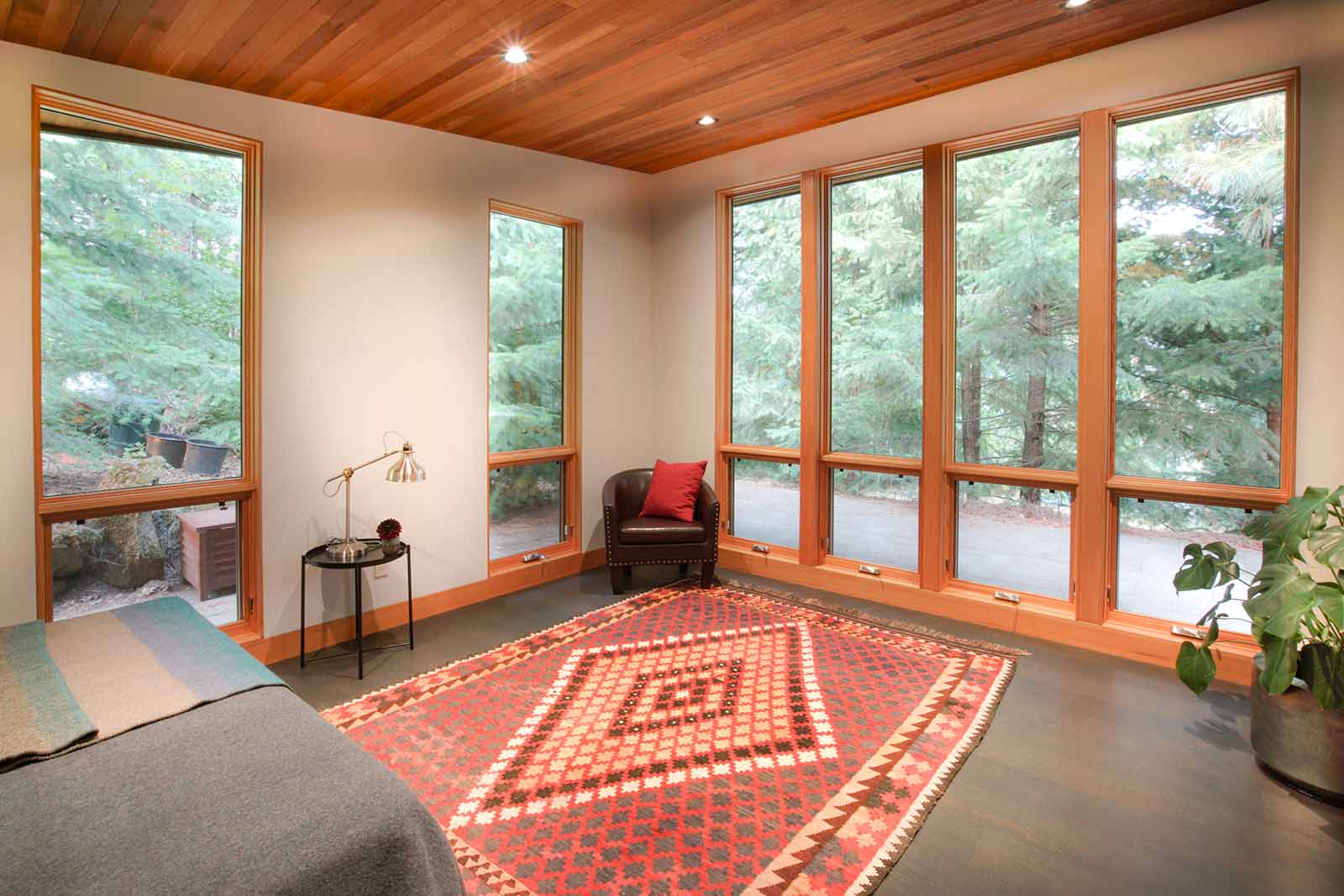 Light floods the space, creating a bright, warm, and inviting feel. The reclaimed tongue and groove cedar ceiling, lime plaster walls, and cork floor add to the earthy atmosphere. Clear vertical-grain fir windows tie in seamlessly with the recessed trim to create a uniquely simple, flush finish.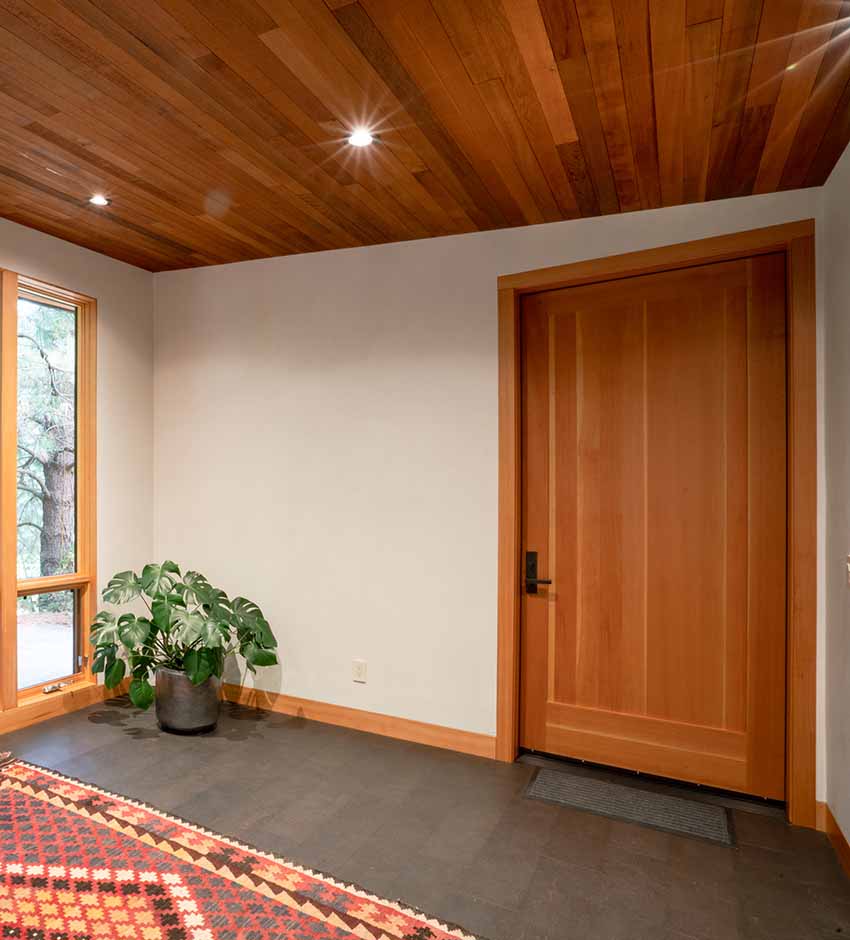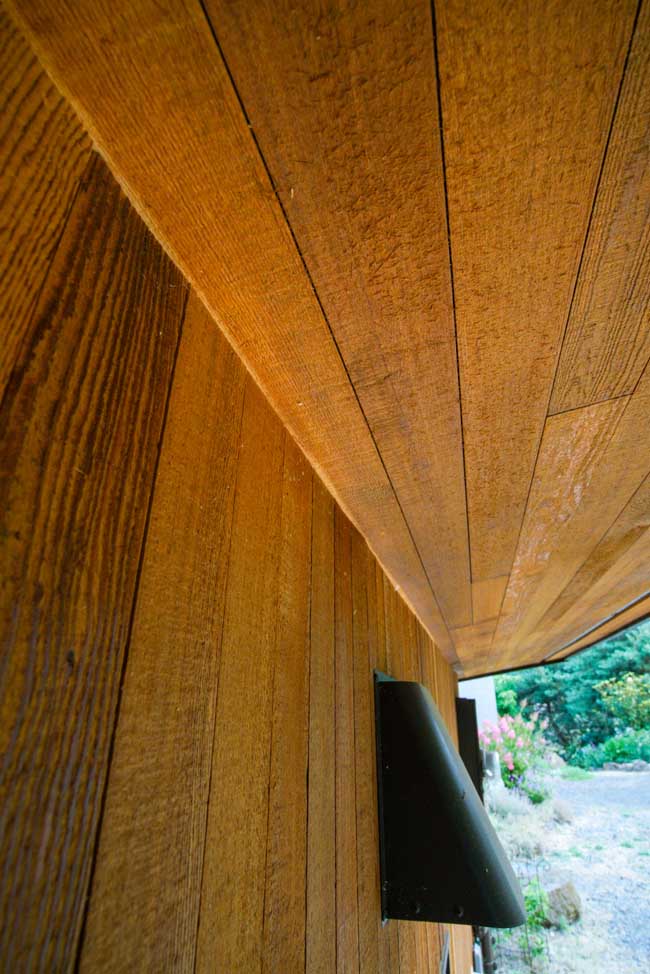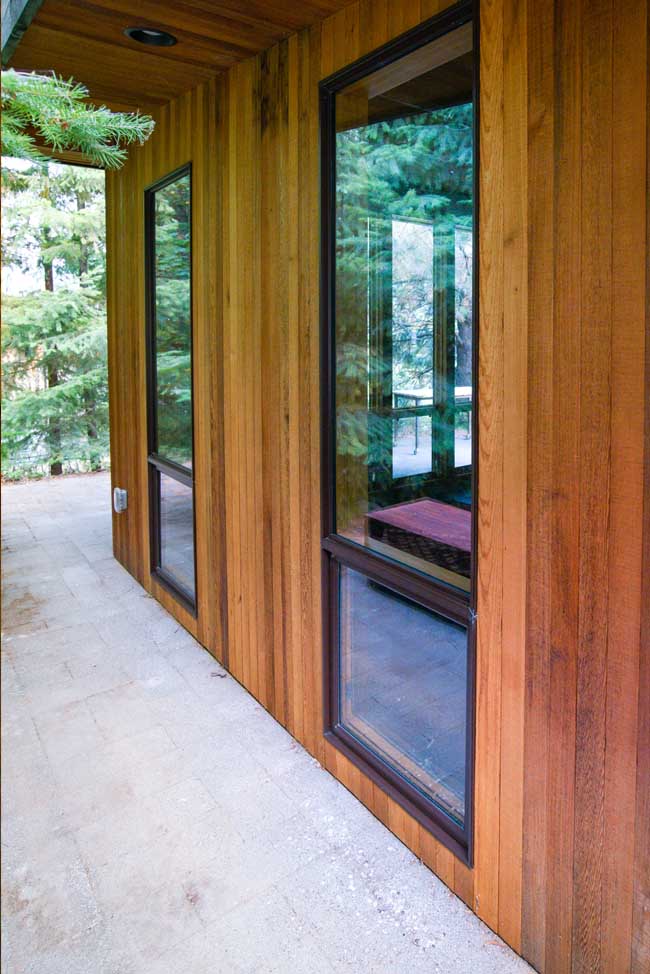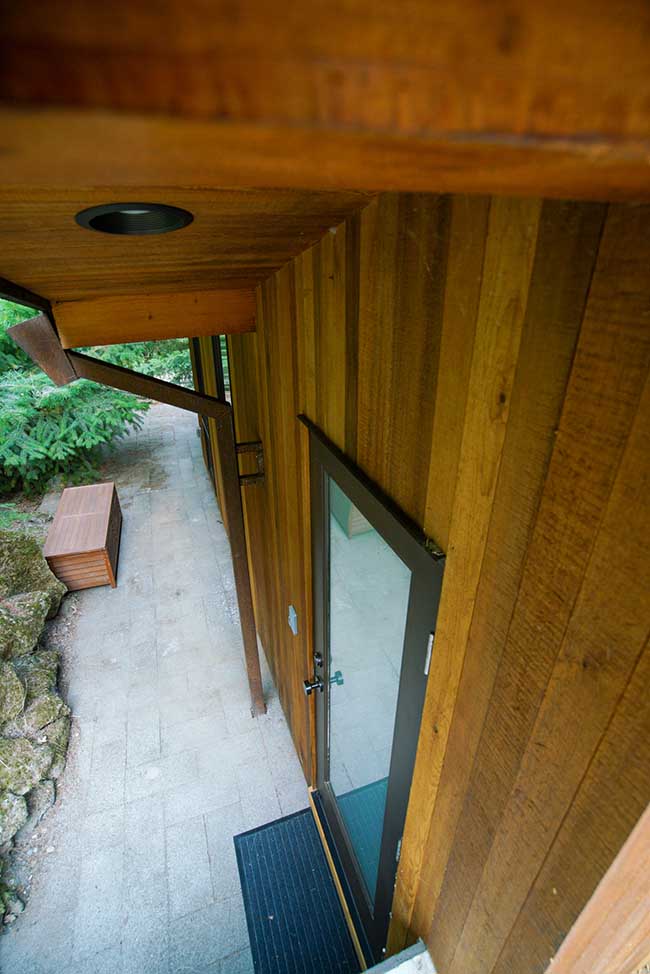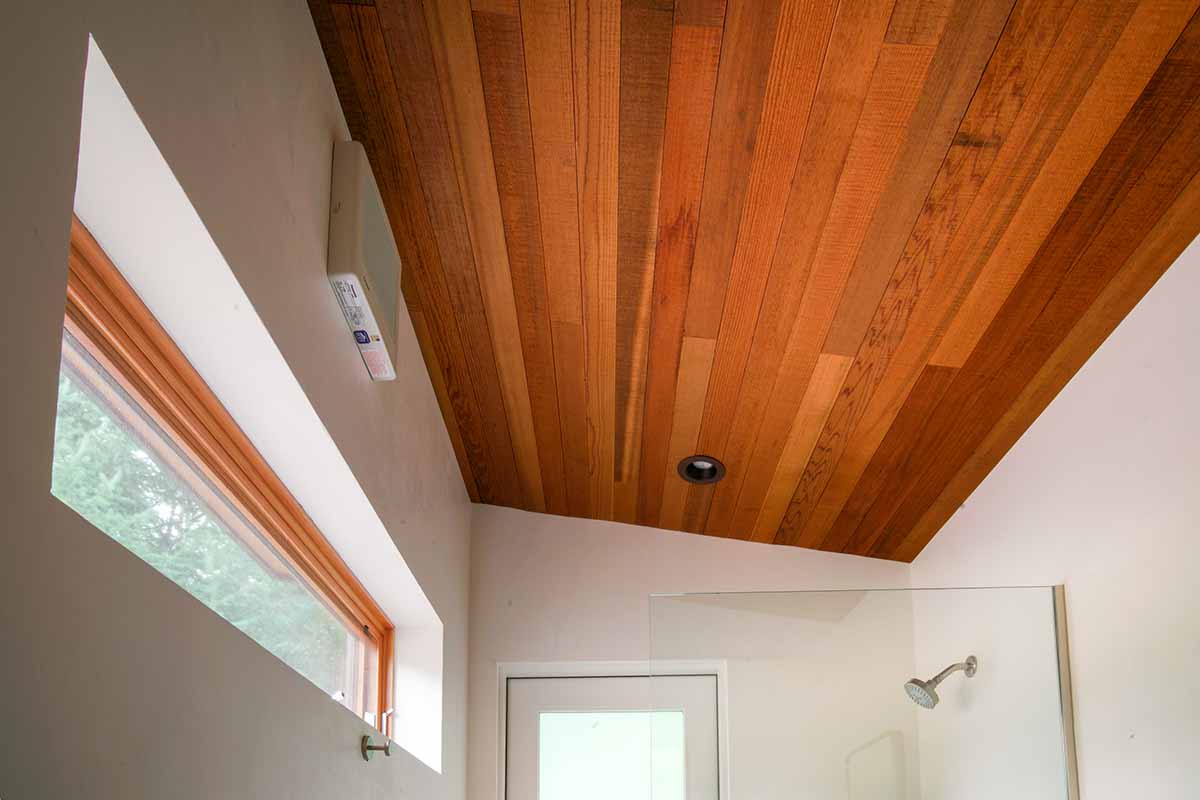 Embrace the unexpected
The bathroom features a custom-crafted soapstone sink and a shower with a door to a private exterior patio. We replaced a corten door that was part of the original structure and allowed for an open air showering experience. Since the original design included a door in the shower we thought, "why not".