How to find the perfect land for your dream home in the Columbia River Gorge (and avoid common pitfalls!)
We've been building and remodeling in the region for over 20 years and have seen how projects can go right and how they can go very wrong. This comprehensive article will help you avoid unforeseen roadblocks that may cost you time, money, and even compromise your vision.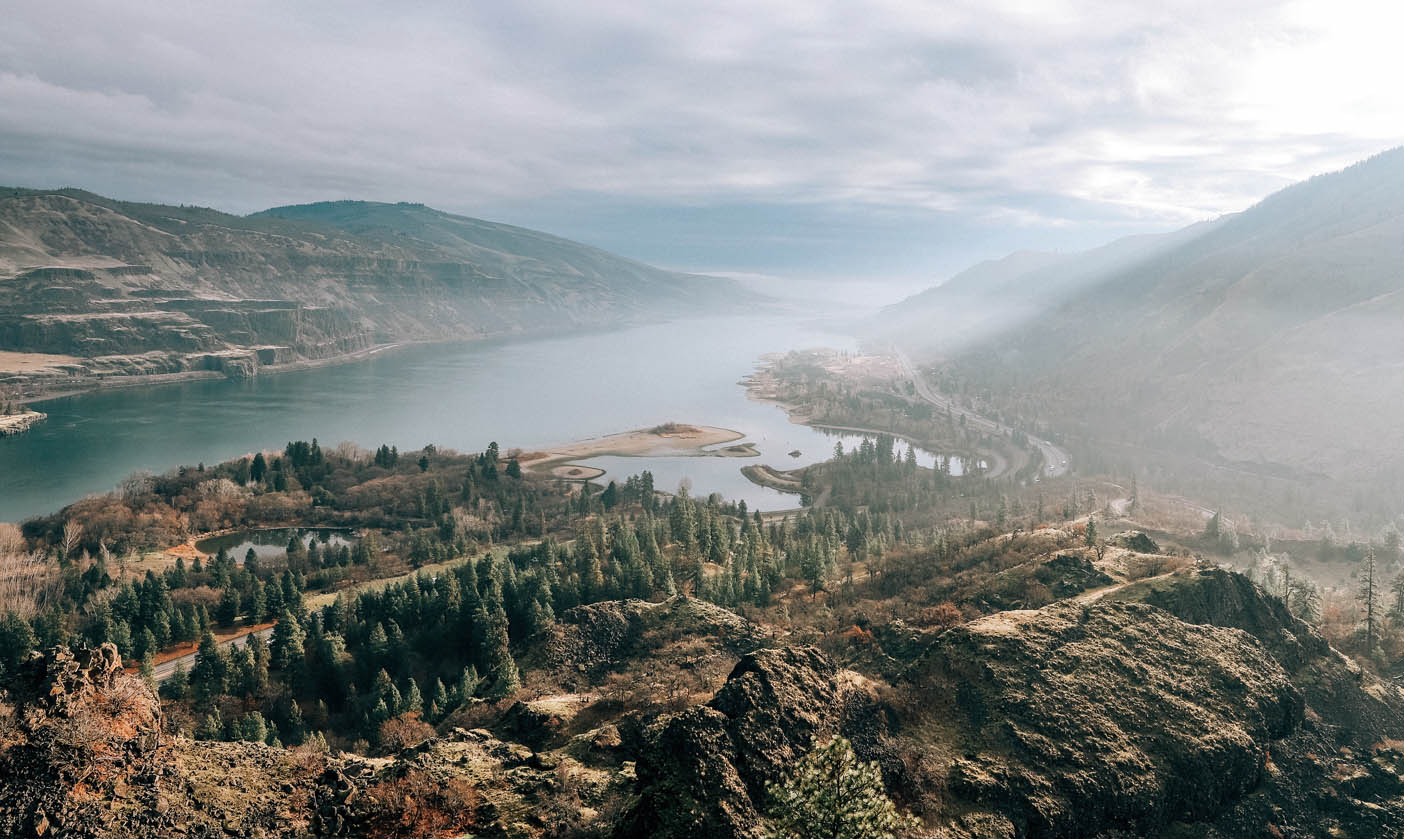 One of the most magical places on earth
The Gorge is one of the most magical places on Earth. It's the largest National Scenic Area in the country and is home to 80 miles of winding Columbia River, numerous iconic waterfalls, and boundless views. Who wouldn't want to have a slice of this paradise? Whether you're building your dream home in this majestic region or cultivating an investment property, when deciding on a piece of land, it's essential to check all the boxes before you sign the deed and break ground.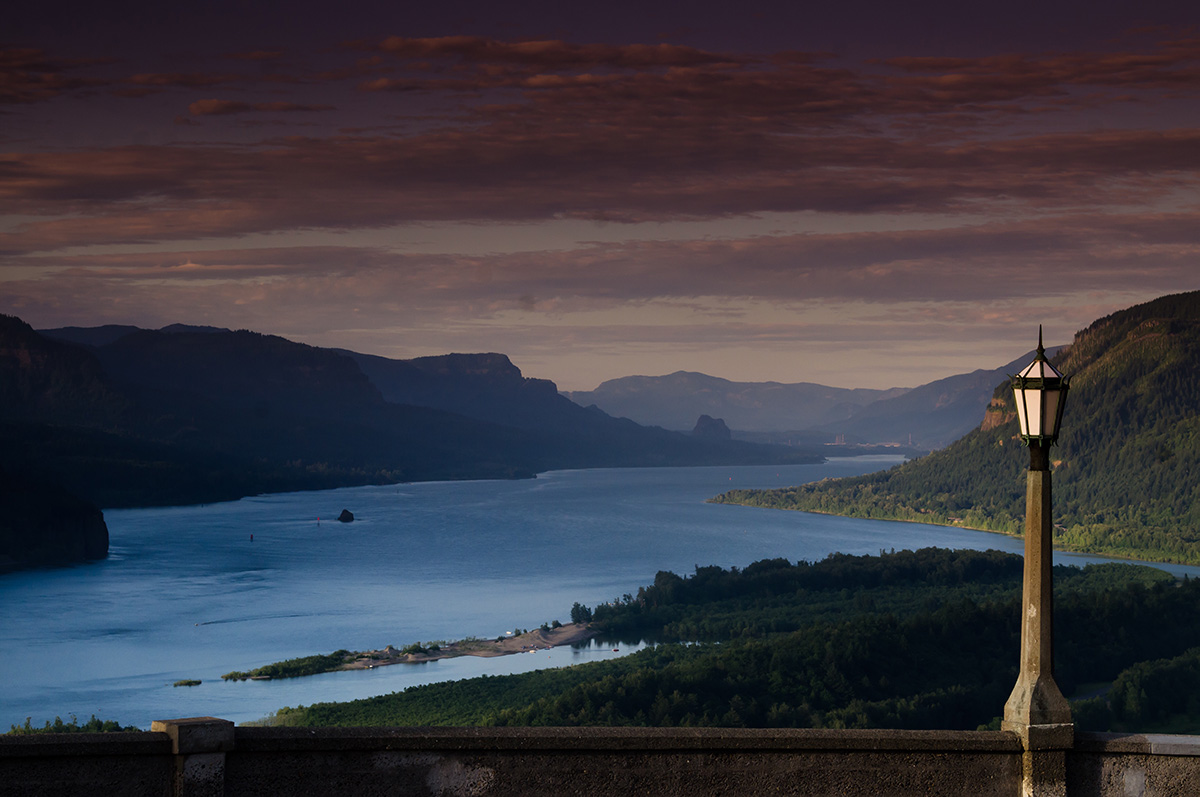 Lifestyle considerations for investing in land
What kind of view do you want to wake up to? How far are you willing to drive to the grocery store? How will climate influence the design of your home? Shaping your vision early on and knowing what concessions you'd be willing to make will help you define search parameters and ask the right questions throughout the process.
If you want to live in a rural setting, you can eliminate land that's within a certain proximity to town. If you want a view, look for land that's on a hillside or oriented toward a mountain or river. Many real estate databases will even let you dictate some of these factors in your search. Check out our favorite platforms to find land for sale at the end of this post.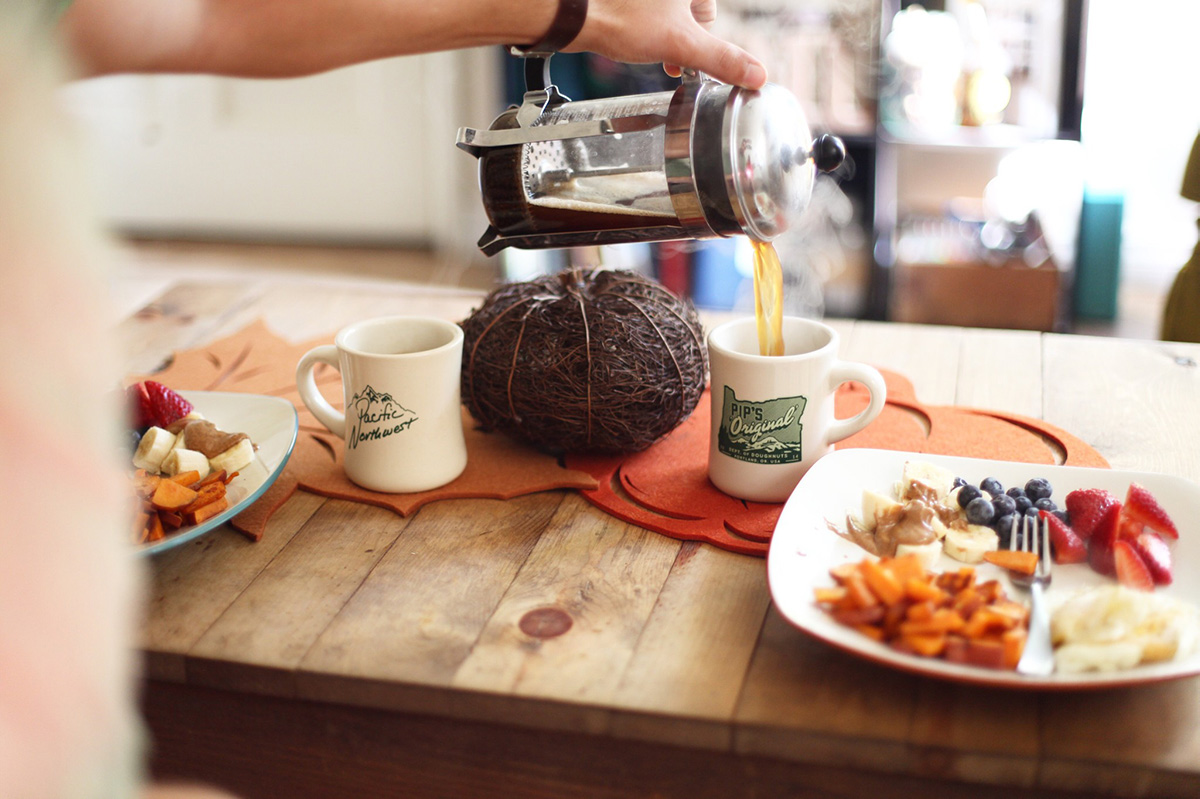 How do you want to live?
While finding a piece of land in this idyllic setting and envisioning the perfect home are likely at the forefront of your mind, we recommend taking it a step further. Envision your daily life. What's important to you now, and what will be in the future? Here are some questions to ask yourself:
Services
What kind of services do I require? Will I need access to repair professionals, house cleaners, or a post office? Do major package delivery companies like UPS and FedEx deliver to this location? Is there an upcharge?
Medical care
How far am I comfortable being from a hospital, doctors office, dentist, etc.? What about 10 years from now?
Groceries
Does the nearest grocery store carry the brands I like? Hood River has good organic grocery stores and access to farm-fresh meat and produce vs. The Dalles, which offers more economically minded food resources.
Retail
Is it important that I have lots of buying options?
Schools
Are schools and quality of education relevant in my search? What about access to extracurricular opportunities, which vary by community?
Community
Do I want to be part of a community with access to civil services or do I desire a rural retreat from all things civil?
Politics
Does my political alignment align with the community? Does this matter to me?
Commute
How far am I willing to drive? Drive your proposed commute at the times of day you'd be on the road. Are you driving into the sun? Are there a lot of trucks? Is it curvy or hilly?
Recreation
What kind of access do you want? Do you want to walk out your back door and drop a fishing line in the water? Do you want to be minutes from the mountain? Or would you prefer to take weekend trips to access recreational activities? This is a sports and recreation minded area and it seems like folks locate themselves accordingly – rafters near the White Salmon or Hood Rivers, fishermen near the Klickitat and Hood Rivers, Kite boarders like Lyle and the mouth of the Klickitat river. Skiers and snowboarders tend towards O'dell and Parkdale. People who love snow, cross-country skiing, snowmobiling like Trout Lake, etc. Spend time in the area before you buy.
Checking out the local shops and getting a feel for the community are sure-fire ways to evaluate whether it's a good fit.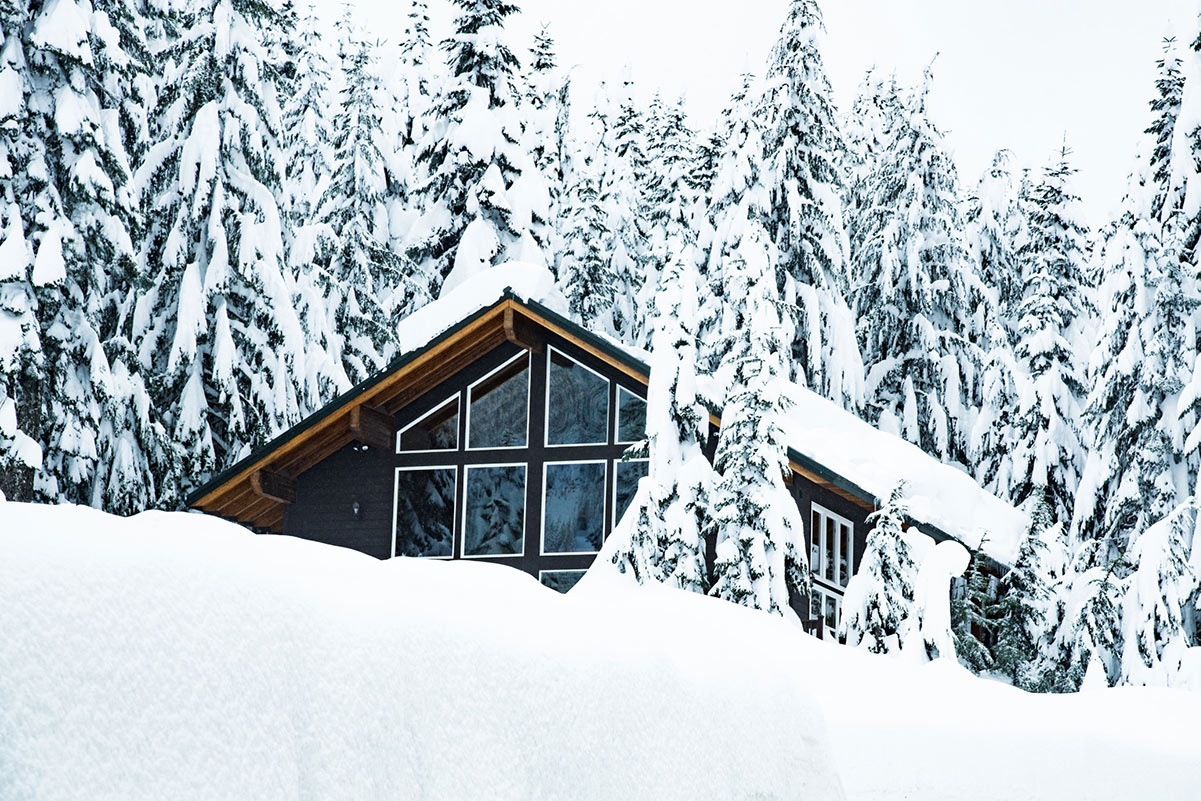 Environmental considerations
The Columbia River Gorge's beautiful landscape is also home to a range of climates. From dewy rainforest to dusty desert, the land varies dramatically throughout. Find steep hillsides thick with towering firs just a few miles from sprawling pastures with endless views.
As you search for the perfect property, keep in mind how environmental conditions will affect your day-to-day living and, ultimately, the home you build. Visit the property at different times of day and seasons, if possible to ensure, it suits your needs. Here are the top environmental considerations for the Columbia River Gorge area:
Dry vs. moist
Oak groves vs. pine and fir forests
Wind vs. sheltered from wind
Exposure
Expansive views vs. territorial views
Aside from selecting the right design and materials for your home, the right conditions will make us feel our best and ensure our basic needs are met.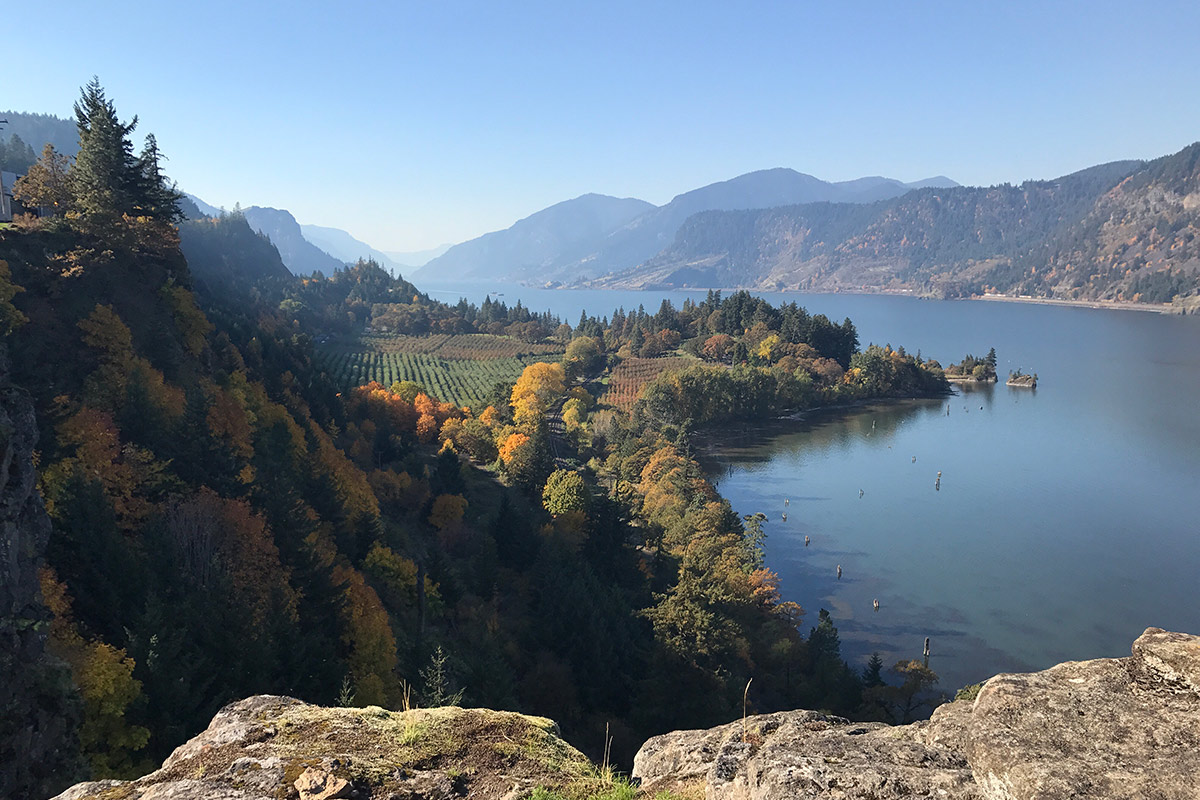 Practical considerations for investing in land
Many common pitfalls can be avoided by taking time to think through your vision and complete your due diligence before you close on a property. Factors such as zoning, land use, property access are critical components.
Zoning, Land Use, Building Codes, and HOA CC&Rs
Different types of zoning and codes have varying implications on the land development and building process. These factors impact how the property is cleared, how it's used, the type and size of structure you can build, what kind of permits you need, and may even impact the utilities that are available.
At the County Level
Within Oregon, land use policies and guidelines vary by county, so it's wise to look into what's applicable to a property before you buy. Gorge area counties include Hood River, Klickitat, Wasco, and Skamania.
To determine the zoning information for a particular plot of land, start with the county's planning department. Be aware that a single lot may be subject to more than one land use designation. You should also look at the zoning for the surrounding areas to understand how the nearby land can and will be used. If the beautiful forested lot adjacent to yours is zoned commercial forest or woodland, it may one day be harvested for timber.
City Landscape
To make things more complex, planning, land use initiatives, and building codes differ from town to town. If you're within city limits, it's imperative to touch base with the city planning department. Most cities have information available on their website about general guidelines, permitting, and fees, plus downloadable applications and contact information for support.
Ask the right questions early. This is where it comes in handy to know what you want to build. Something seemingly as minor as an adding an Accessory Dwelling Unit (ADU) may be discouraged in certain cities or completely disallowed by an HOA.
Knowing current and pending legislation that might affect the area you're looking in is another prudent consideration. For example, The Dalles will be affected by Oregon's new HB2001 legislation and in-fill will be encouraged beginning in summer 2021. This will likely positively and negatively impact the character of The Dalles. While it may not directly affect the land you're purchasing, it's good to be aware of future changes coming to the community.
Special Designations
For many reasons, the Columbia River Gorge is a unique place. When it comes to land use, it's essential to know whether a property is within the National Scenic Area and Gorge Commission jurisdictions as it may be subject to special guidelines and restrictions. For example, properties visible from key viewing areas are subject to guidelines that have bearing on the location, design, and size of new construction, as well as the landscaping. Find out if the land is in the Scenic Area.
Area Plans for Growth
Take some time to research what the growth plans are for the region. Is the forested land you're looking at within an urban boundary and may one day be encroached upon by a subdivision? Is the infrastructure you desire, such as bike paths, trails, or parks, going to be expanded just a few years down the road, or are these advancements out of favor with the local community? Investing in comprehensive research early on in the process will help you avoid unpleasant surprises.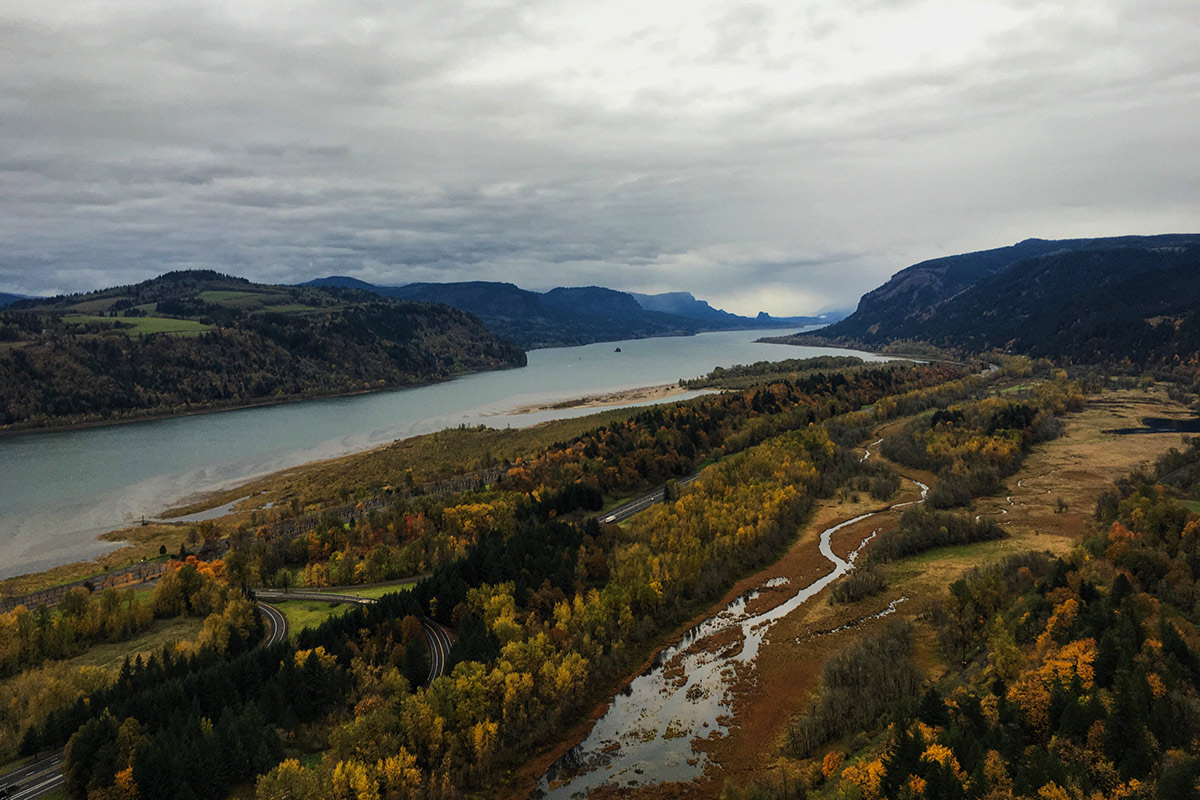 Developing your property
There's land use, then there's the land itself. The Columbia River Gorge is, by definition, a canyon surrounded by hills and mountains. It also sits amidst some very diverse and rugged terrain. Finding a property that is well-suited to the vision you have for your home and way of life could save lots of time and money.
Topography
You've come for the hilltop mountain views, but often the hills and steep grades make building more expensive. Work with your builder to assess everything from the driveway approach to excavation for foundations to long term livability.
Soil
Before purchasing a property, consider digging a soil pit or having a core sample reviewed by a geotechnical engineer. Excavation and foundations can be a significant portion of your construction cost, so consult with your builder about the ideal conditions to look for in your search. The right soil conditions could save you tens of thousands of dollars in construction cost.
Wells
Because of the terrain, many areas are rocky and have deep layers of basalt, which may not perc for septic, and could make drilling for a well quite expensive. You may consider looking for a property with an established well. In some areas, accessing water can be a challenge. On the Oregon side, establishing a good well in Mosier is notoriously dubious. On the Washington side, we've seen challenges on Canyon Road (from Hwy 8 up toward Appleton) and most of High Prairie (northeast of Lyle).
Generally, lower elevation lots make for better wells, and higher elevation lots can be hit and miss with deep drilling requirements.
Generally, there is not really an aquifer here where you can just drill deep enough and guarantee you hit water. Rather, you are drilling for veins and pockets that replenish year-round.
Some rural lots have access to community water systems that offer an abundant supply of AWESOME water – some of the best in the nation.
On a positive note, many Gorge lots have great solar and wind energy potential, especially if the building site is oriented to take advantage of these natural resources.
Easements and Access
One of our biggest tips to land buyers is to visit the property in person before you buy. Nothing replaces walking the property and visualizing whether it fits your vision and needs, not to mention whether there are potential access issues.
If you have questions about whether the property has legal access or not, check with the county's planning department. Through a title search, you can see whether a property easement exists. It's not uncommon in rural areas for lots to be accessible only by a private road that the owner has given their permission for other lot owners to use. Similarly, an easement may be granted to the local utility company to install and maintain power or cable lines. If you have questions or concerns, reach out to the local planning department, or consider hiring a land surveyor.
Existing Structures
Many rural properties in the Columbia River Gorge area have a small cabin, shop, or outhouse building. There are many benefits to land that has already been somewhat developed. A well or power may have already been established. If the existing structure is situated where you want to build your dream home, factor in additional time, cost, and logistics for its demolition and removal.
Natural Hazards
Every property is distinct, but the Pacific Northwest terrain and weather present some common hazards that can impact the development and construction of your home.
Water

: An abundance of rain and snow can contribute to landslides, unstable ground, and flooding in certain areas. Winter weather will sometimes bring ice and treacherous driving conditions, which could impact access to your property during certain times of the year. More immediately, it may slow-building timelines. Pouring the foundation or installing the roof in the dead of winter may be less than ideal. If at all possible, we recommend visiting the property at different times of the year or asking neighbors what to expect. This kind of advanced planning will help you circumvent weather delays due to inclement and keep things on track during the building process. A land appraisal will determine serious issues, like flood risk, ahead of your purchase.

Wildfires

: Another seasonal consideration is wildfires. Each year is as unpredictable as the next. Fires are not only a direct threat to life, land, and vegetation, but repercussions such as evacuations, hazardous air quality, and increased susceptibility to erosion are also impactful. Know the area's fire management plan and fire department response time.

Wind

: The Columbia River Gorge's famous high winds are adored by windsurfers and kiteboarders but can present certain challenges. Depending on where the property is located, wind can impact both the design and the build.

Wildlife

: While animals are unlikely to affect the development of your property, it's something to consider, especially if you're purchasing land in the National Scenic Area. If your property is in or near a sensitive wildlife area, it could have bearing on everything from the kind of fences you install and the plants you can bring in or remove to where on the property you can build. If you're purchasing land in a rural environment, think practically about your comfort level with the animals that will undoubtedly come through your property. This may include deer, elk, eagles, and even bears.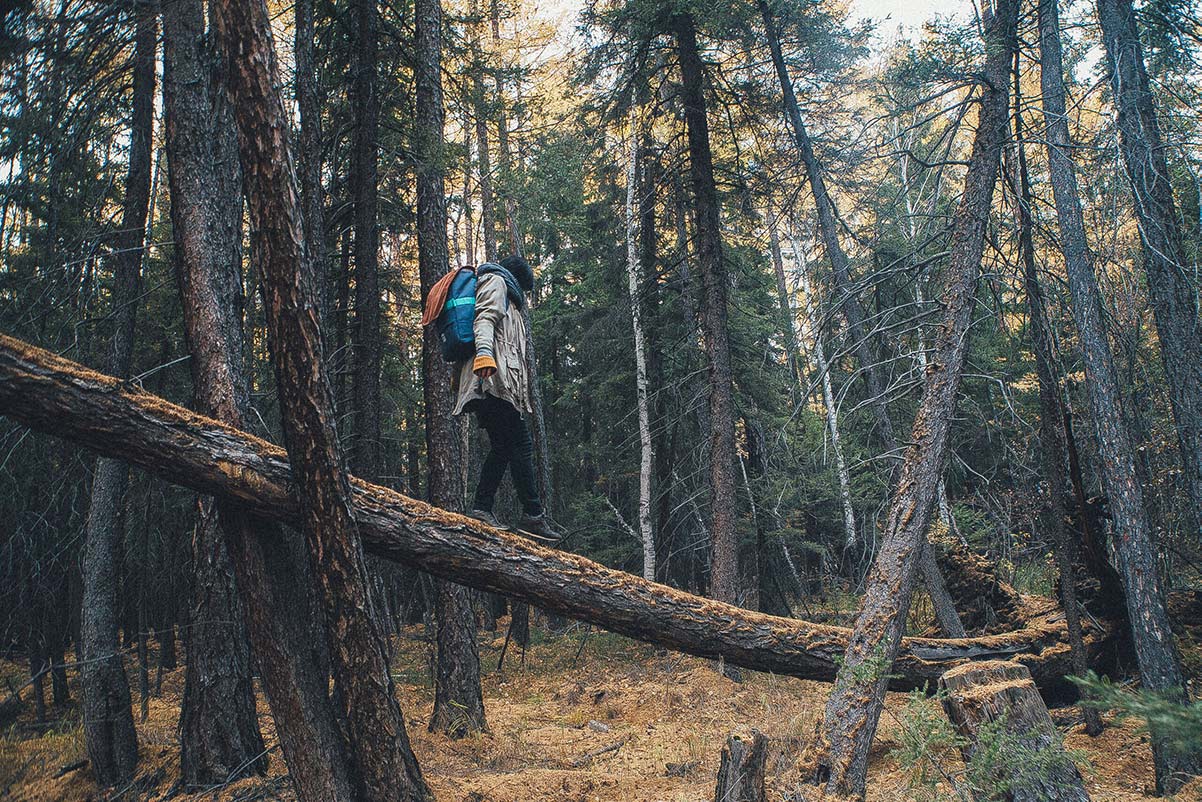 Timeline and budget
Start with ballpark estimates for both timeline and budget and refine them as you gather more information. We answer some of the most frequently asked questions:
How long does it take to find land in the Gorge?
Finding the perfect piece of land here is one of those things that's best achieved outside of time constraints. While there are always new properties being listed, inventory is relatively limited. Give yourself enough time for your search, but also to visit properties in person and see the area.
How much does it cost to buy land in the Gorge?
When determining your budget for the land, you should acknowledge the costs beyond the purchase price and taxes. Many of the considerations already mentioned in this post can greatly affect the bottom line. For example, if the property is only accessible by a long dirt road, there may be costs to pave the driveway and have brush and trees cleared. If there is an existing structure, you may have the benefit of utilities already in-place but will need to pay for the structure to be demolished.
Countless factors influence the sales price of a particular property. The following are our observations and insights, collected through our years working in the industry in the Columbia River Gorge:
Generally, the further east you travel, the cheaper the land.
Generally, the further out you travel from population centers, the cheaper the land.
It is not difficult to find land for sale by owners who are willing to carry a contract. This can make it much more affordable while construction is underway. This is more typical in rural areas. Less so in urban areas.
Crazy cheap land piques my interest, but it also prepares me to look for development challenges or costs that are discoverable.
Get an appraisal
Whether you're financing your purchase or buying it outright, getting a land valuation gives you a better understanding of how much the parcel is worth. This information may drive decisions about how you invest in the property and future plans. If you are unfamiliar with the area, this is a particularly critical step in understanding whether the property is a worthwhile investment.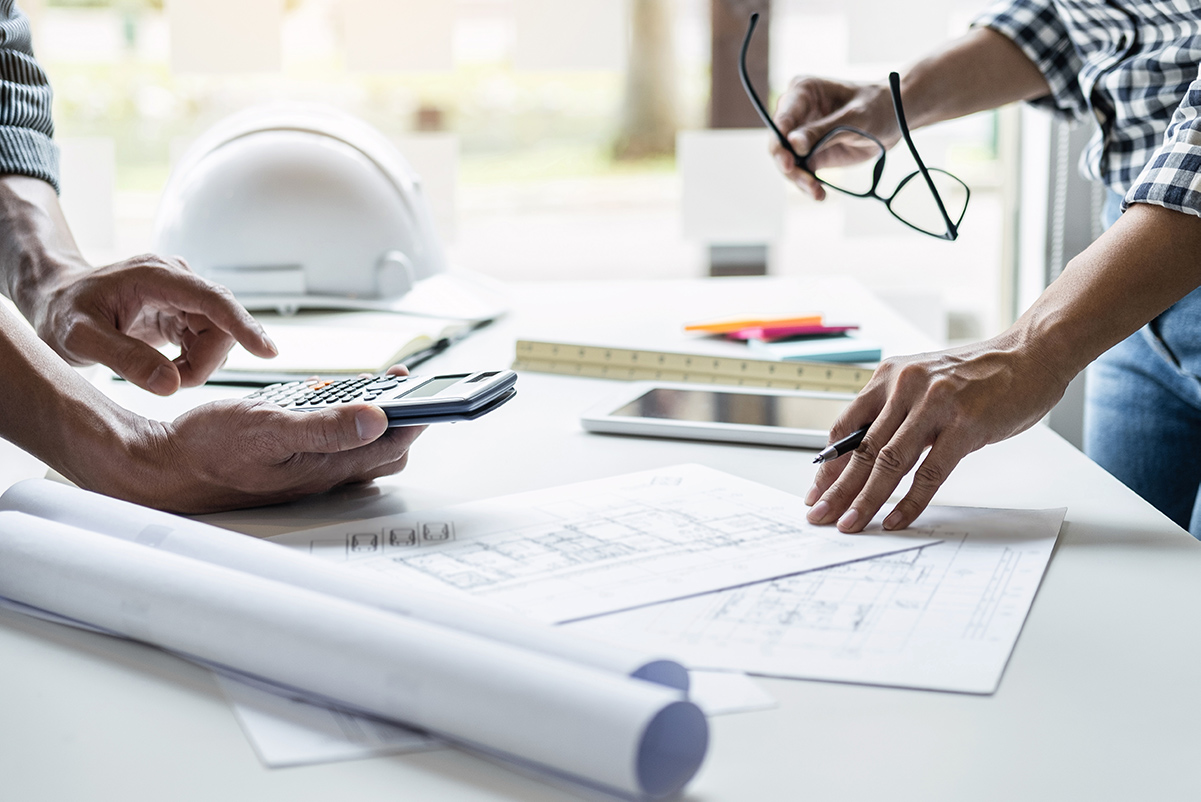 Hiring your team of professionals
When searching for raw land in the Columbia River Gorge, there are a number of factors to account for and cautions to heed. While there is a lot to think about, don't be dissuaded from pursuing your dream. With the right team of professionals, you can get answers to your questions and proceed with confidence.
Choosing your builder early on means you have a professional's insight to foresee incompatibilities between the land and the home you want to build. A good builder can help you find the right property and connect you with other professionals, including designers.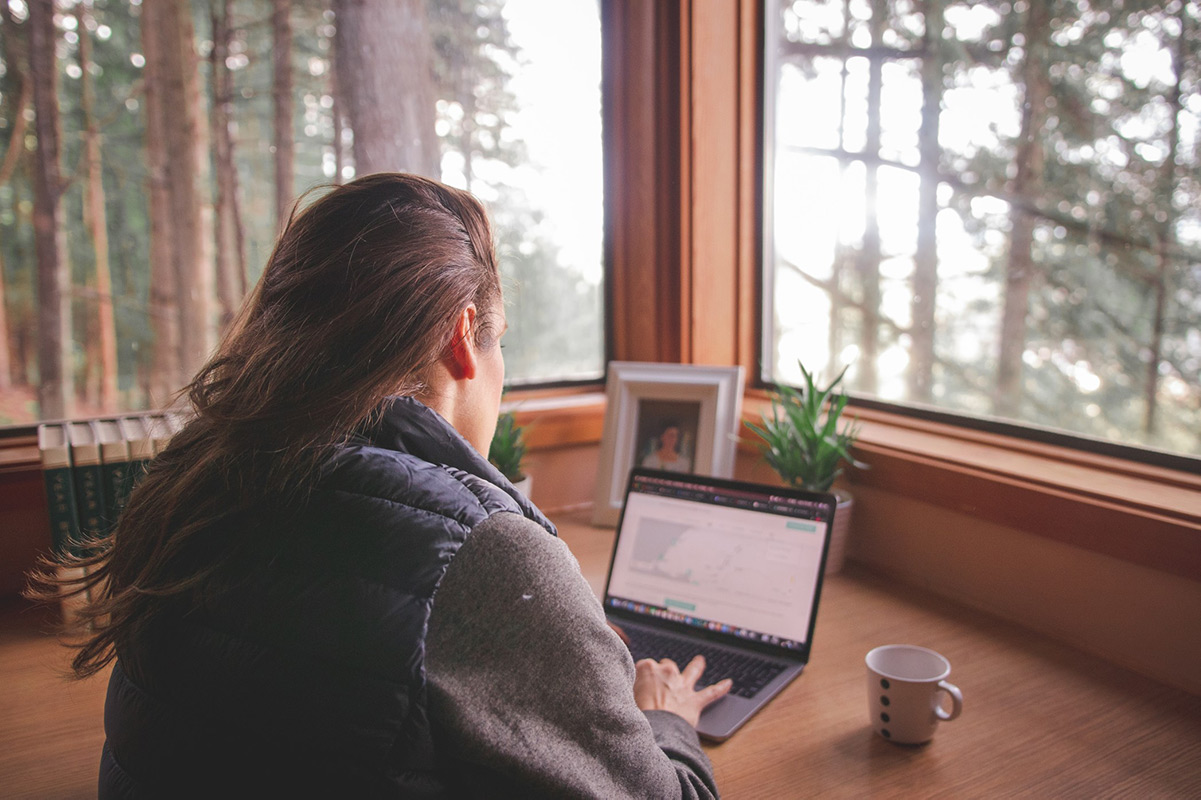 Best websites to find raw land
Once you've defined your vision and decided where you want to buy, you'll be able to more efficiently search for the perfect property. To assist with your hunt, here are a few websites to check out: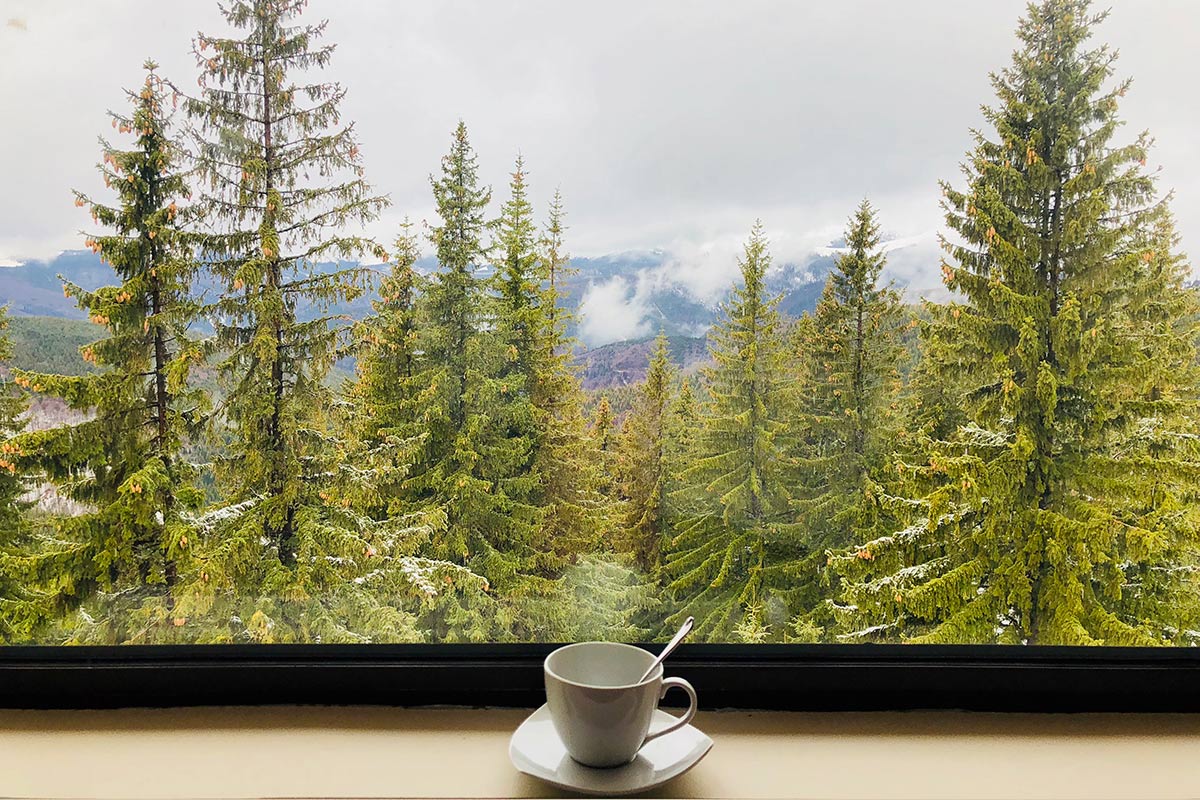 Get professional support for your search
It's not necessary to work with a realtor, but a savvy local agent who's versed in the type of land you want can be a valuable resource and save you hours of research. Here are a few realty companies who specialize in the Gorge area: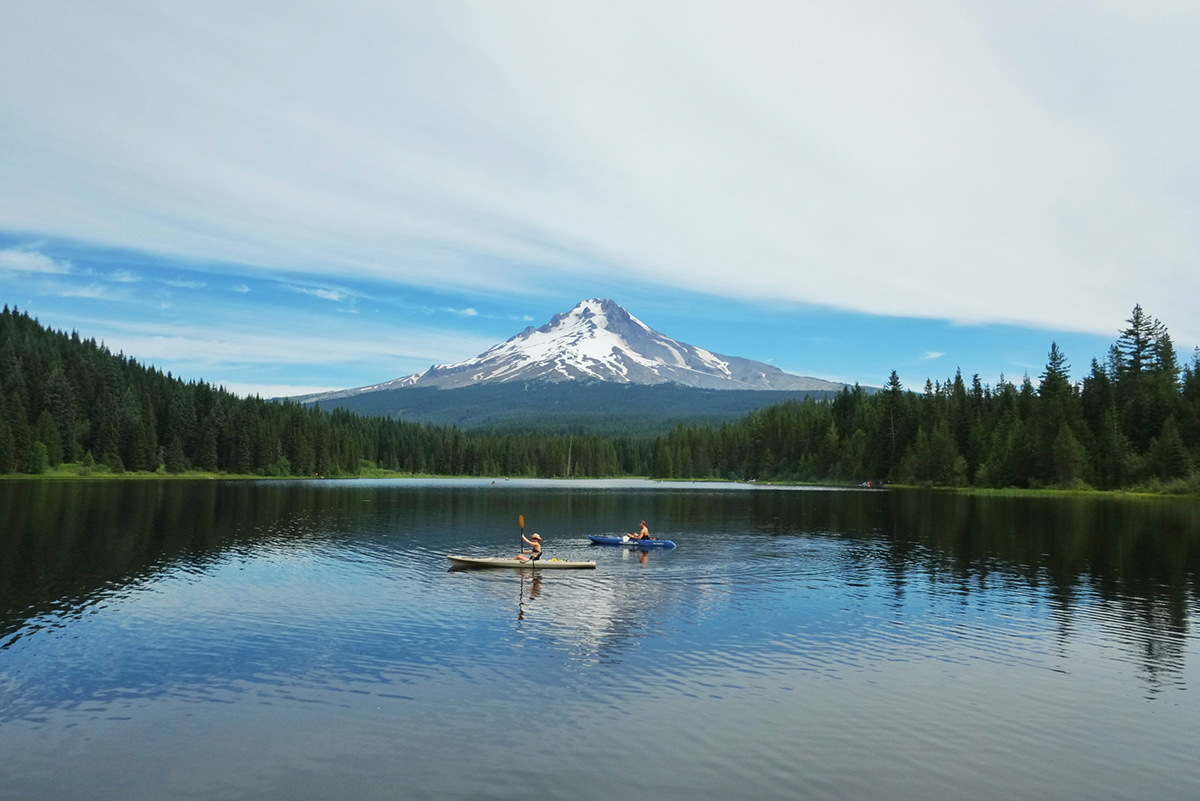 Best way to see the area
This stunning region is best enjoyed from a variety of angles, so don't feel constrained to merely seeing the Gorge by car. If you're looking for property close to town, consider renting an e-bike to explore neighborhoods. If you're looking for raw land that's more remote, charter a plane to get a birds-eye-view of the area's awe-inspiring landscape. When your plans include investing in land with substantial acreage, be sure to pack sturdy boots, to traverse every square foot to your heart's desire.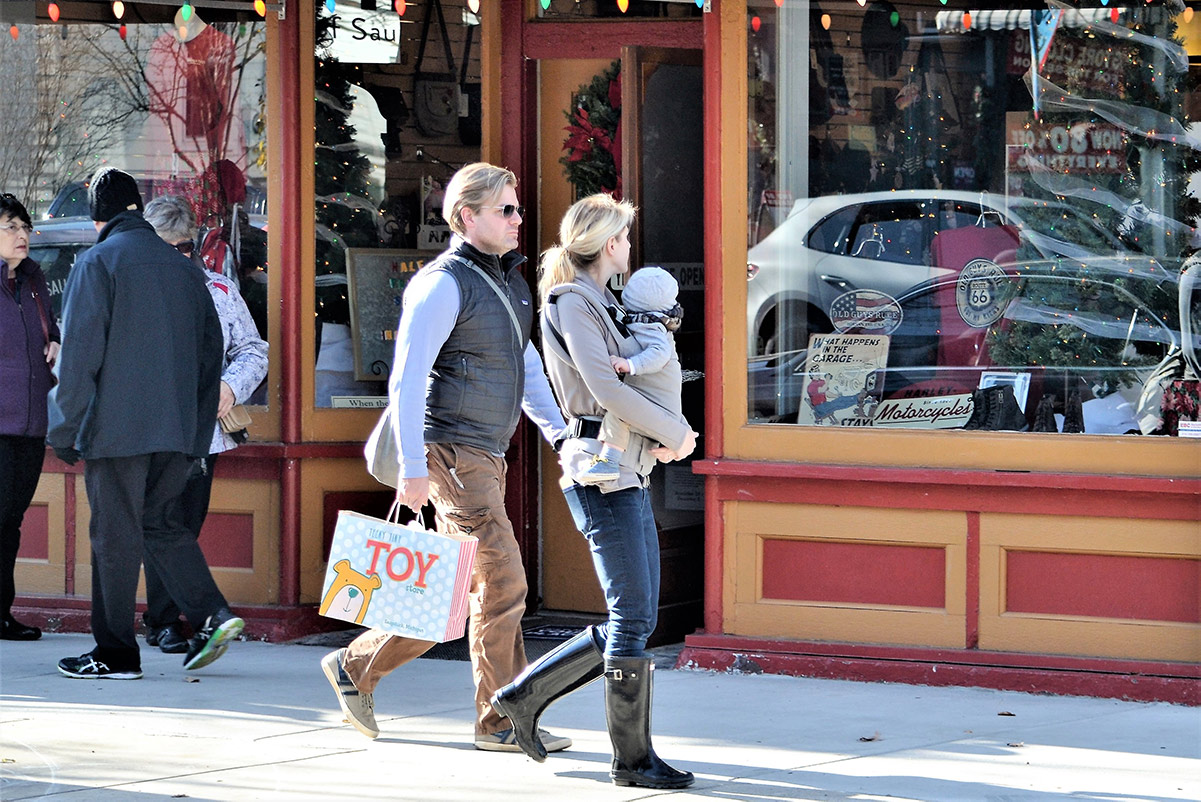 Get to know the community
As you narrow in on a location for your dream home, there's no better way to confirm the ideal place than to immerse yourself in the community. Explore, ask questions, and get recommendations for beloved restaurants and coffee shops or favored dry cleaners and pet groomers. To help you get started, here are a few community-driven Facebook pages and local blogs:
Join the community conversation
Eat & drink
Explore & adventure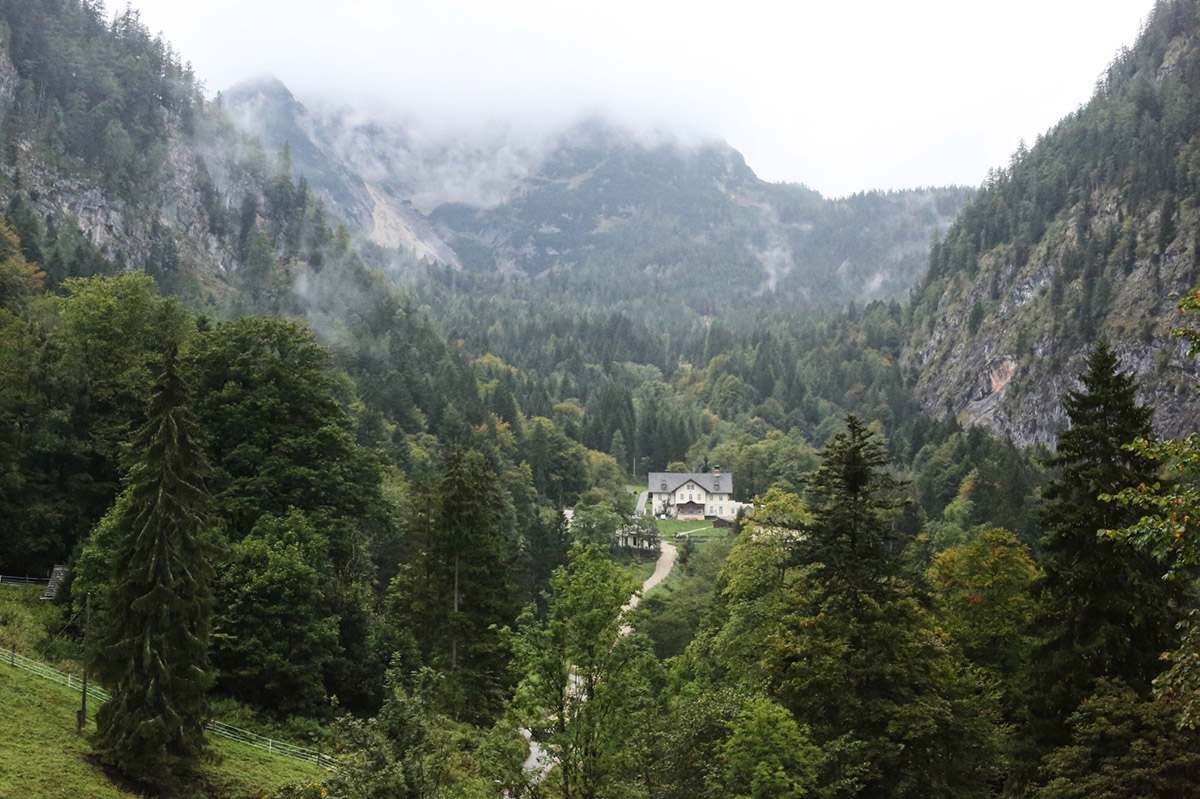 Building Resources & Parcel Maps
You now have a better understanding of what is entailed in finding the perfect piece of land. Take the time to really think things through from the outset, and you will set yourself up for success. Buying in this special region deserves considerate thought. The Gorge is where people feel deeply rooted and connected to the extraordinary landscape and lifestyle it affords.
Parcel Maps
Hood River County, OR
Wasco County, OR
Klickitat County, WA
Skamania County, WA
Planning & Building Departments
Hood River County, OR
Planning Department
Building Department
Wasco County, OR
Planning Department
Building Department
Klickitat County, WA
Planning Department
Building Department
Skamania County, WA
Planning Department
Building Department
City of Hood River, OR
Planning Department
Building Department
City of White Salmon, WA
Planning Department
Building Department