Rustic Cabin Retreat
Trout Lake, WA
Modern Meets Rustic
Nestled at the base of Mt. Adams and on the bank of the White Salmon River, this rustic log cabin was in need of renovations. The new owners desired a more contemporary look, a functional interior floor plan, and more privacy. The walls of the cabin were essentially constructed of plywood, which butted-up to the exterior log walls. This left large gaps for sound and light to pass through.
To address the homeowners' objectives, we removed the existing walls and installed 6,000 linear feet of clear tongue and groove cedar panels. To enhance the aesthetic quality of the final product, each stick of cedar was hand-selected for color and pattern. The result complemented the existing structure, remedied the clients' concerns for privacy and created a contemporary, yet authentic feel for the 30-year-old log home.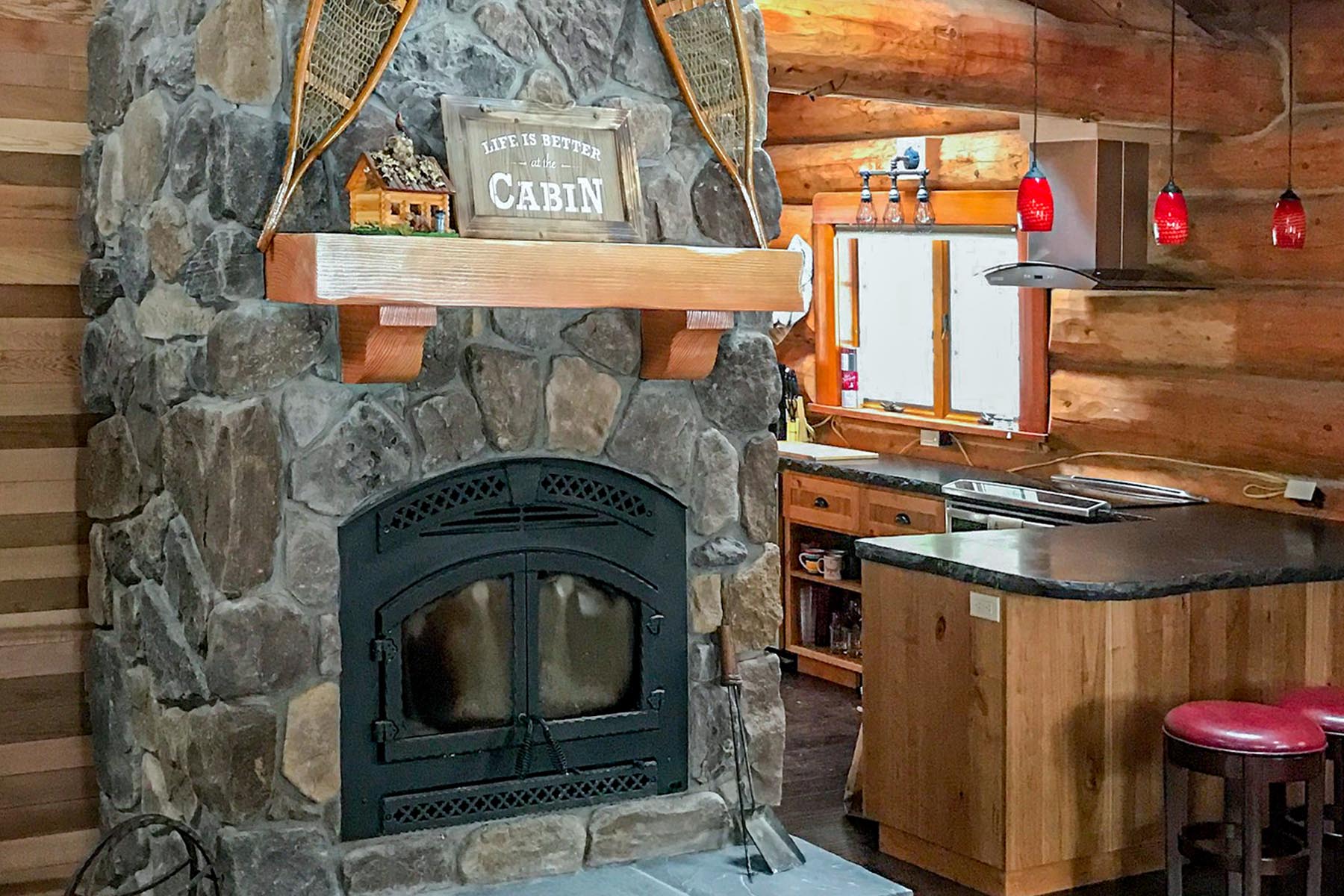 Unique Solutions
Log homes are not like traditional stick-framed homes where walls can be demolished and rebuilt almost anywhere. When every log is a different shape, and each log expands and contracts with the weather and settles over time, the task becomes exponentially more difficult. Each piece of tongue and groove had to be cut and shaped carefully to fit its unique place. Our tool set and experience were perfectly suited to this project's unusual challenges.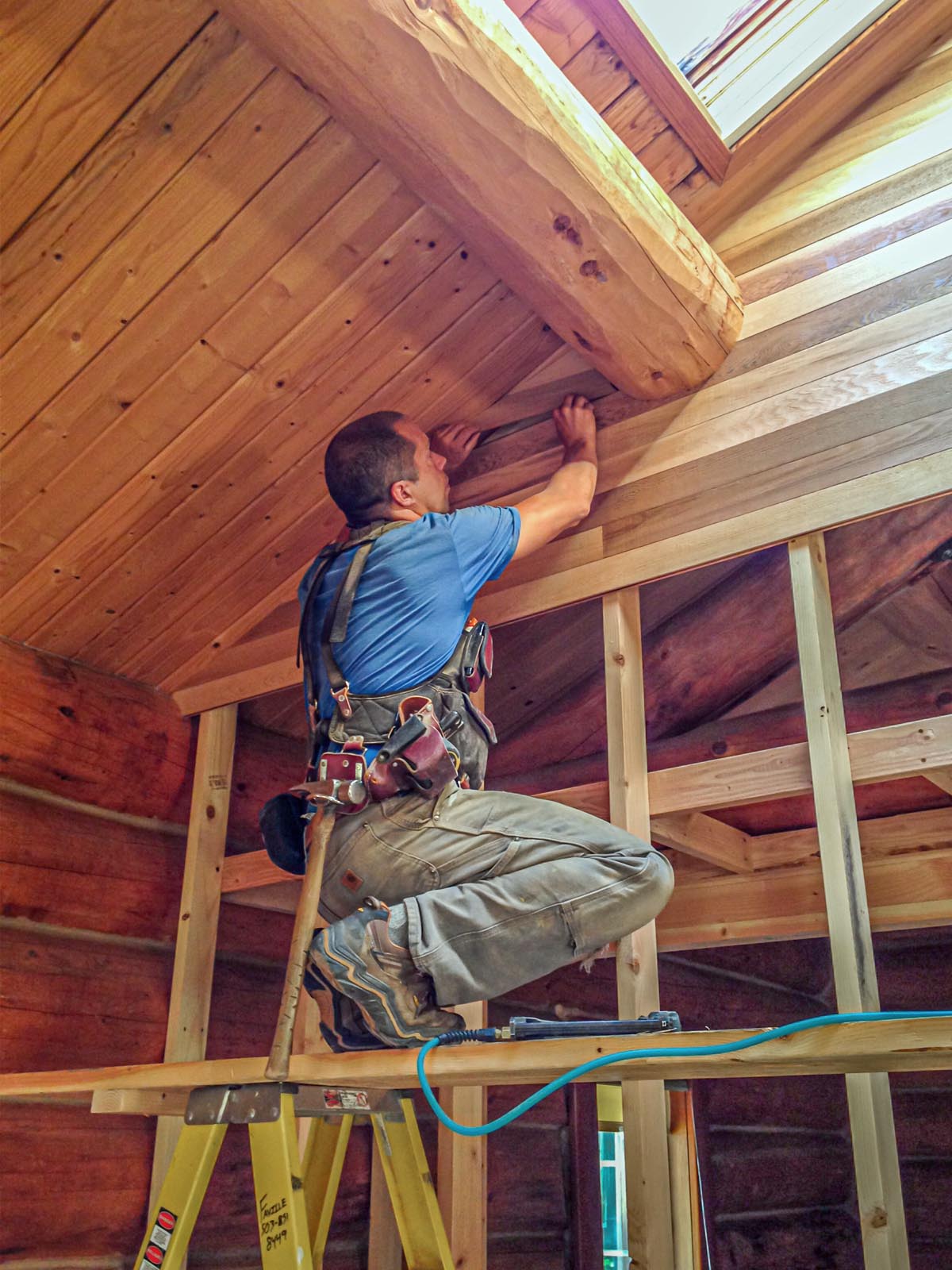 Grain patterns were matched around corners and were purposefully mismatched across joints. We aimed to shape each piece to match the shape of the logs within 1/32 of an inch in order to minimize light and sound penetration, with an overall goal of maintaining a 1/8 inch tolerance over time.